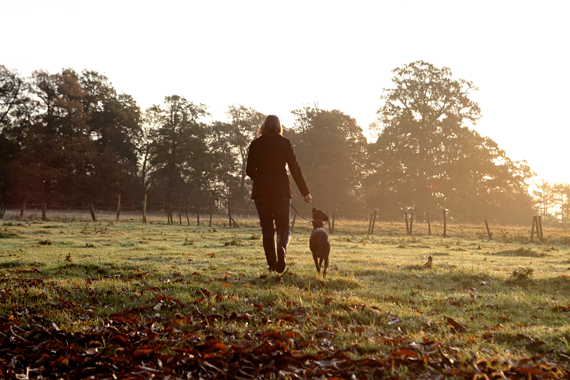 The Pet Industry Federation, Dogs Trust and the RSPCA have joined forces to release a set of guidelines to raise welfare standards in the unregulated profession of dog walking.
The three organisations worked together to produce the Professional Dog Walkers' Guidelines in a bid to ensure the best welfare for dogs being walked by professional dog walkers employed by their owners, as well as to assist the dog walkers in meeting the requirements of the Animal Welfare Act.
Recent Dogs Trust research revealed that there was a growing demand for dog walkers and 13% admitted counting on them to ensure their dog got enough exercise.
PIF CEO Nigel Baker said: "Professional dog walking is certainly a fast-growing pet service, both in its own right and as an additional service offered by a range of pet businesses. This makes it all the more important that a comprehensive framework exists to help guide businesses about best practice in dog walking; and provide dog owners with a benchmark of what they should look for when using a professional dog walker. By doing so, the intention is that these guidelines will raise standards in this unregulated industry and help safeguard animal welfare."
UNLICENSED
RSPCA dog welfare expert Dr Sam Gaines said: "Dog walkers are currently unregulated and unlicensed meaning there are no checks on who these people are and how they ensure the needs of the dogs in their care are being met.
"We felt it was extremely important – not only for the welfare of dogs but also for dog walkers themselves — to produce a set of guidelines to ensure that dogs are always being well looked after and to guarantee that dog walkers know what is expected of them.
"We hope these new guidelines will also help dog owners make informed decisions when choosing the right dog walker for them and their pet."
To date, only a small number of local authorities have introduced any form of regulation for local dog walkers and, as such, it can be a postcode lottery as to the quality of service provided.
Dogs Trust veterinary director Paula Boyden said: "The unregulated dog walking industry is a minefield for owners and we want to make it safer for all involved. Worryingly, almost 60% of owners have no contract or legal agreement in place with their dog walker to protect them and their dog.
"We have worked with the RSPCA and PIF to create a workable set of guidelines that can provide information for local authorities and provide a framework for dog walkers, as well as helping pet owners understand what they should expect from a suitable dog walker."