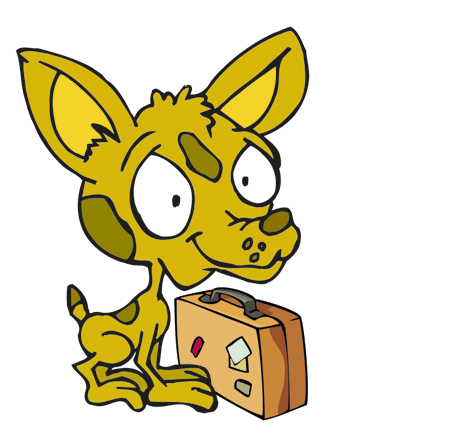 A Chihuahua has become an online sensation after pictures of him globetrotting went viral.
Jonathan Warren was on doggy death row in an animal shelter in Georgia, US, at just a year old, when Amanda Klecker, 31, adopted him with her husband, Jeremy Simon, 37, reported the Mirror.
The Chihuahua has now visited Canada, France, Italy, Spain, Portugal, Belgium, the Netherlands and Luxembourg – and posed for a series of snaps on his travels. The pictures have even been posted on his very own Instagram page, @jonathanwarren-official, which has now garnered more than 22,000 followers.
Marketing director Amanda, from New York, said: "I travel a lot with work and now only fly with airlines that allow dogs in cabin as Jonathan loves the window seat. He loves being on planes, trains and in cars.
"We love bringing him to Europe because everywhere is so dog friendly, he gets to experience everything with us from dining out or sunbathing on a rooftop pool.
"We want to show him the world, not just because he was once destined to only see the inside of a cage, but because we know sharing his adventures can help eliminate the negative stigma surrounding shelter animals and help shed a positive light on adoptable pets."
The couple now won't go on holiday unless Jonathan can go with them. Amanda added: "We both love taking Jonathan on holiday with us and he loves it too."