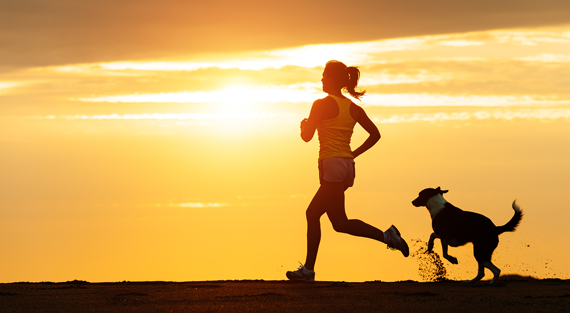 Skinner's is supporting parkrun, the global provider of free physical activity, with a 'Get Out and Go!' message to dog owners.
A recent survey by Skinner's and parkrun found that 70% of dog owners regularly jog with their pets.
The heritage dog food brand, which has launched a Get Out and Go! range, is now asking runners to take their canine companions to parkrun events where allowed.
Skinner's CEO Tim Hansel said: "We are delighted to be the official dog food supporter of parkrun. The partnership is a natural fit for us, building on shared values of community, wellbeing and sustainability.
"We believe there's no greater feeling than being in the great outdoors, and it's even better with a dog by your side. With over 50 years of nutritional know-how, we understand what it takes to keep dogs active, healthy and ready for a challenge.
"With our new Get Out & Go! range, we want to inspire people to put down their devices and Get Out & Go! on adventures with their dogs, including parkrun, to reconnect with the great outdoors and to enhance wellbeing together."
Nick Pearson, parkrun CEO, added: "We're proud to welcome Skinner's to the parkrun family. We know how many parkrunnners already enjoy the company of their dog on a Saturday morning and with Skinner's expertise and values, we look forward to working towards a happier and healthier planet together."