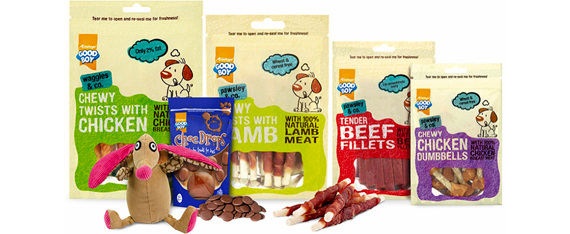 Armitage Pet Care, supplier of the Good Boy treat brand, has been sold by its private equity owner to US company Spectrum Brands in a deal worth £140 million.
Rutland Partners acquired Armitage in September 2017 and in three years has transformed the business. The deal with Spectrum represents a 5.7 times return on investment.
Since acquisition, sales have grown by 50% to more than £65m and the Good Boy brand has secured a spot in the UK's top 100 grocery challenger brands.
Royal Warrant holder Armitage has a long heritage in the pet industry that dates back to 1775. The company has claimed in the past that HM the Queen regularly feeds her Corgis with Good Boy Choc Drops.
Mark Andrews, CEO of Armitage, said: "I'd like to thank Rutland for their partnership and support over the last three years. Together we have achieved a total transformation of Armitage and it has been a pleasure to work with them.
"Looking forward we are extremely well placed to continue to grow our brands and build on our market leading position."
Post-completion, Nottingham-based Armitage will join forces with Spectrum's European pet businesses, which include SmartBones, IAMS, and FURminator.
Ben Slatter, partner at Rutland, said: "Armitage has delivered consistent growth by developing on-trend premium natural products in a very attractive niche within the pet category.
"We worked closely with the team at Armitage to provide everything the business required to create a strong platform to fuel this growth. We wish Mark and the team all the best for the future."
Spectrum Brands is a worldwide supplier of branded consumer, home and pet products.
David Maura, chairman and CEO of Spectrum Brands, said: "We are very excited to add a market leader in dog and cat chews and treats to our highly successful and fast-growing global pet care business unit.
"We expect that our global scale and resources will not only help fuel future growth of the Armitage brands within the UK and across continental Europe and beyond, but will also strengthen its e-commerce business.
"I would also like to warmly welcome the Armitage team to the Spectrum Brands family. I am confident in our ability to create tremendous value together."