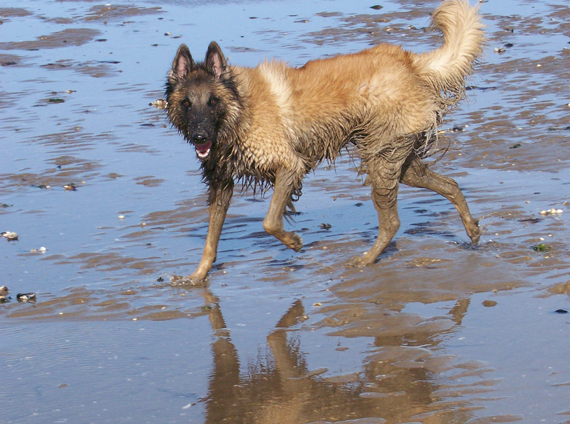 With some restrictions still in place for overseas travel, 51% of dog owners plan to take their pet on a 'staycation' this year.
With a quarter of UK dog owners taking on their new pet during the pandemic, Blue Cross is offering advice to owners who may be taking their dog away from home for the first time. The charity recommends owners plan ahead to ensure everyone enjoys a holiday that is happy, not a horror.
Kerry Taylor, the charity's education manager, said: "There are a few key things to consider before you go, during the journey and when you arrive. For example, find out where the nearest vet is located and check our first aid advice, just in case. Make sure your dog is microchipped, which they should be by law, and your mobile phone number is on their dog tag.
"Pack everything your dog will need and to make sure they are comfortable being in a strange place, especially if it's their first time."
Two thirds of dog owners confess they are nervous about taking their dog on holiday, with 40% of owners saying they fear it might get stolen or go missing. However, more than a third of owners say they don't have a contact number on their dog's tag.