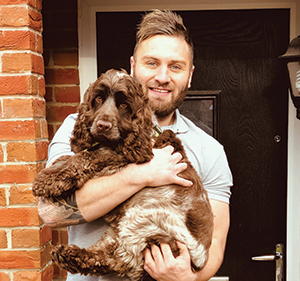 Town & Country Petfoods, owner of the HiLife brand for cats and dogs, has promoted Gareth Ramsden to the new role of head of e-commerce & digital marketing.
Gareth joined the company a year ago to manage the launch of its new webstore. He says he loves nothing better than 'diving into the data to learn more about customers and their shopping habits!
"I have been fortunate to work for a number of national and international household brands over the past 10 years, including Interflora, Flying Flowers and Beagle Street," Gareth said. "It has given me a strong understanding of the way shoppers think and act online. The information can be fed back into the NPD process and drive demand onto the high street.
"I was delighted to take this new position with Town & Country Petfoods because they are producing some great, natural products and I can help to get them in front of a wider audience."
The role comes as part of the company's drive to grow its sales and marketing functions.
Sarah Alexander, marketing director of the Leicestershire-based company, said: "We're continuing to build a first-class team with the best experience and specialist skills to drive product sales. We're sure our pet trade customers will be pleased with the results. Gareth's expertise will ensure we learn more about our customers' needs faster than ever before."
Outside work, Gareth is big fan of rugby, having played for 23 years, and he is also a keen horse rider and equine photographer.