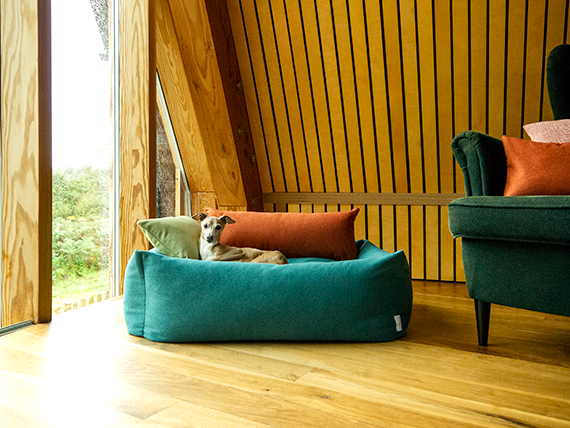 Luxury dog bedding designer Charley Chau is set to attend its first 'live' event for more than a year – at Dogstival in June – where it will be unveiling a human-size dog bed.
As part of a partnership deal with the dog festival, Charley Chau will be playing an active role in two main features – the 'Face of Dogstival' and 'The BIG Bliss Bolster Bed' visitor experience.
The Face of Dogstival is a social media photo competition taking place ahead of the event, searching for the official show programme cover star. The winning pet will receive a Charley Chau Bliss Bolster Bed as part of the prize.
At the event itself Charley Chau will unveil The BIG Bliss Bolster Bed. Featuring all the features of its dog-sized bed, the bigger version will give owners and their pets the chance to be photographed and share the pictures on social media. Voluntary donations will help to raise funds for Dogstival's animal charities. Dogstival's celebrity vet Dr Scott Miller will also host a Q&A session from The BIG Bliss Bolster Bed.
Charley Chau's co-founder Christine Chau said: "After more than a year cooped up in our office, we're thrilled to be able to catch up with our customers and other friends again in person.
"Dogstival is the ideal partner – an event with an independent spirit, appetite for quality, gorgeous location and whole-hearted commitment to four-legged fun – very much worth getting out of bed for."
Dogstival takes place at Burley Park, New Forest, on June 5-6.