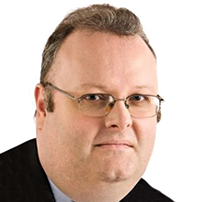 Swedencare UK, distributor of the oral hygiene supplement ProDen PlaqueOff, has taken steps to become more digital and has welcomed a new e-commerce manager, Simon Shaw, to its close-knit team.
John Leonard, managing director of the Leeds-based business, said: "We are looking towards the digital revolution and having Simon come on board has been a great addition to our already motivated, highly driven and successful team.
"His background in e-commerce will be invaluable for Swedencare UK as we've found out in the past year, having a strong digital and online presence, alongside a High Street presence, is a necessity."
Simon added: "I am delighted to join Swedencare during this exciting time for the business and help support all our customers with the continued growth of their business helping improve the health of companion animals and horses."
Swedencare UK is part of the global Swedencare Group, which distributes pet health supplements internationally and is based across Europe, Scandinavia, the US and the Far East.