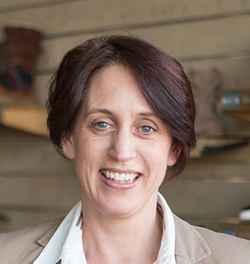 Lily's Kitchen has appointed Helen Thompson as a non-executive director.
She joins Lily's Kitchen from fellow B Corp brand TOMS, where she was MD for over four years.
Lily's Kitchen was a founding member of the UK B Corp movement and the first pet food brand in the world to achieve B Corp status. Early last year, the brand became part of Nestlé Purina PetCare, having grossed more than £85m in retail sales.
David Milner, CEO, Lily's Kitchen, said: "As Lily's Kitchen continues to thrive and grow as a B Corp business, it's more important for us than ever before to have a board that reflects our values and diversity in thought leadership alongside commercial acumen.
"With that in mind, I cannot think of a better suited individual than Helen to join us as a non-executive director. In her previous roles, Helen has proven that profit and purpose go hand in hand, and she will be instrumental in driving and maintaining the Lily's Kitchen values that have made the brand so successful over the years."
Helen added: "I am delighted to join the Lily's Kitchen family at such an exciting time for the business.
"Over the course of my career, I have worked with numerous fast growth businesses in many industries that place purpose at their core so the opportunity to join Lily's Kitchen was a no brainer.
"I have long admired the Lily's Kitchen brand and how consumer friendly and accessible it is to the modern pet owner. I look forward to guiding and helping the business grow even further, as it embarks on the next stage of its growth."
Helen is also a non-executive director at 'purpose-driven' brewery Brewgooder and has a keen interest in working with brands that have mission and purpose at their core.
Outside of work, she is an avid cyclist, a cat owner and lives in Somerset without a car to do her part for the environment. She also recently completed the covid vaccination training programme to support her local community.