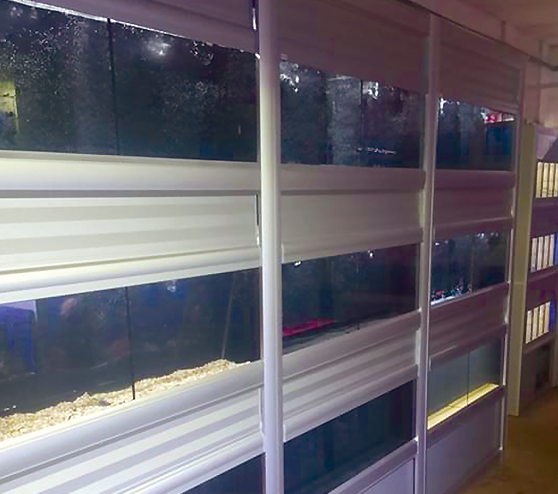 Aquaja – a Dutch specialist in pet and aquatic shop fitting – has fitted the first shop in the UK with its Economy Line Aquaria Stand system.
The set up at Angel Aquatics and Reptiles at North Walsham, Norfolk, comes with a Hamburger Matting system of filtration, LED lighting and three levels of tanks each divided into two compartments.
Described as 'plug & play', the system is a budget-friendly solution for shop owner Stuart Pell, who said he was very pleased with the easy installation of the three stands.
The UK exclusive range is available via Aquaja UK. The company's John Bowen said: "We wish Stuart every success with this new setup and thank him for trusting us with this project."