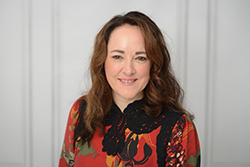 Mars Pet Nutrition Europe has appointed Helen Warren-Piper as chief growth officer Pet Nutrition Europe, effective immediately.
In her new role, Helen will continue to sit on the European Leadership Team and will lead the 'demand strategy' for Pet Nutrition Europe.
Helen has been general manager of Mars Pet Nutrition UK for the last two years, during which time she has driven category growth for customers and consumers and significantly enhanced Mars Petcare's market share.
Passionate about personal development for associates and creating an inclusive environment, she championed the introduction of equal parental leave in the UK and navigated Mars UK through the challenges of covid-19.
She said: "I want to thank our Pet Nutrition UK Associates for their hard work, adaptability and pioneering spirit and our customers for their partnership over such an unusual period in the last year. I am looking forward to leading our demand strategy across PNE."
Deri Watkins, regional president, Mars Pet Nutrition Europe, said: "We are delighted to announce Helen's appointment to this important new role. I want to thank Helen for her significant contribution in building our UK business and legacy of the inclusive, development-focused culture that she has created."
With Helen's appointment, Kim Smet, currently sales director for Mars Pet Nutrition UK, will step into the role as interim general manager Mars Pet Nutrition UK, bringing with him a strategic, results-driven and people-oriented approach to ensure a smooth transition.