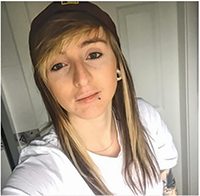 Laura Tracey has joined her parents' family business, Brambles Pet and Wildlife, to head up digital marketing in their fast-growing business.
She will be responsible for digital marketing strategies that will help grow sales through specialist trade customers.
David Tracey, sales manager and Laura's father, said: "Laura has a natural talent for digital marketing and has excelled in this area with previous employers.
"When we started Brambles Pet and Wildlife in 2017 Laura gave us a plan how to manage social media and it has worked brilliantly, with unrivalled engagement levels.
"We're now ready develop this area further and Laura is well placed to help us achieve this."
Laura added: "I'm delighted to help take our family business to the next level as it continues to develop into such a strong brand."
Brambles PAW products are recommended by wildlife rescues all over the UK and are available in pet shops, garden centres, through the RSPB and in National Trust shops.