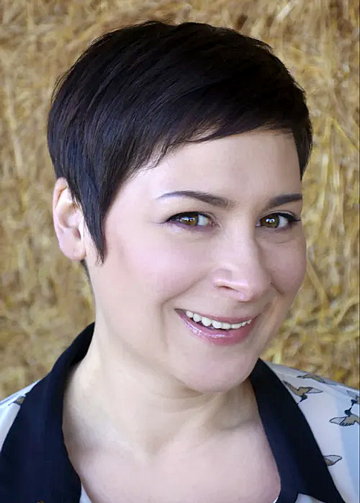 Emma Sharp
PR and marketing agency Companion Consultancy is launching a new training and development service following the appointment of Emma Sharp.
Emma, whose background includes more than 20 years of experience in sales, will head up the agency's new training division. On offer will be a diverse range of courses for all levels of business within the retail and animal health sector.
Companion Consultancy believes training is key to the success and growth of any business and is excited to be able to add this service to its portfolio. It will offer a range of training courses from sales-focused subjects such as overcoming objections and influencing skills to more general courses such as customer service skills and understanding learning styles.
"It is widely considered that the pet retail industry is one of the most competitive sectors in the UK," a spokesman said. "It is, therefore, essential that businesses utilise their best asset, their employees, to set themselves apart from their competitors. If employees have been trained to sell products effectively, change preconceived ideas and deliver consistent, professional customer service, overall sales will ultimately improve."
STRONG LEADERSHIP
Companion Consultancy will also offer a range of managerial courses such as interviewing techniques, team management and performance development skills to help facilitate strong leadership, staff retention and job satisfaction. All courses will be tailored to the client's needs and can be delivered within the client's offices or independent venues.
Emma joined Companion Consultancy in February this year. Her background includes working on iconic brands such as Horse & Hound, Marie Claire and Country Life. In recent years she has worked within the animal health care sector, relaunching a magazine and website dedicated to the SQP market. She launched the National SQP Awards in 2017 as well as various conferences around the UK. She feels passionately about investing in people to help them reach their full potential and is keen to include more courses to the company's training schedule in 2019.
"Investment in people and the commitment a business makes to support and develop staff creates an environment where job satisfaction is at its highest," said Emma. "When people feel happy and supported, there are significant results. Productivity is high, quality of work is good and staff turnover is low. The current economic climate is unpredictable and very competitive so focusing on the assets a company has is critical."
COURSES AND WORKSHOPS
Managing director and founder of Companion Consultancy Susan McKay added: "Emma brings with her a wealth of experience in sales and marketing. She has extensive experience in training sales teams as well as all levels of management. Her passion for developing people is evident. We think she will be a great asset to the Companion team and we look forward to her delivering fantastic courses and workshops in the coming months."
Companion Consultancy is a PR and communications agency run by vets. Set up for 2002 by Susan McKay, the company provides a wide range of marketing services to the vet and pet trade.