Equestrian trade show BETA International 2020 says it is set to bring 'a vibrant, new business and buying platform to the pet industry with a pet show within a show'.
The move follows investment as part of the annual event's drive to capitalise on the synergy that exists between the pet and equestrian markets.
"This initiative offers a fantastic opportunity for pet companies to reach out to new customers," said BETA International organiser Claire Thomas. "There are nine million dogs in the UK and many of these are owned by horsey households.
"The potential for diversification is huge and we are in a great position to bring buyers and suppliers together at a show with an established footfall of more than 3,000 ABC-audited visitors and world-class exhibition facilities at the National Exhibition Centre, Birmingham."
GROOMING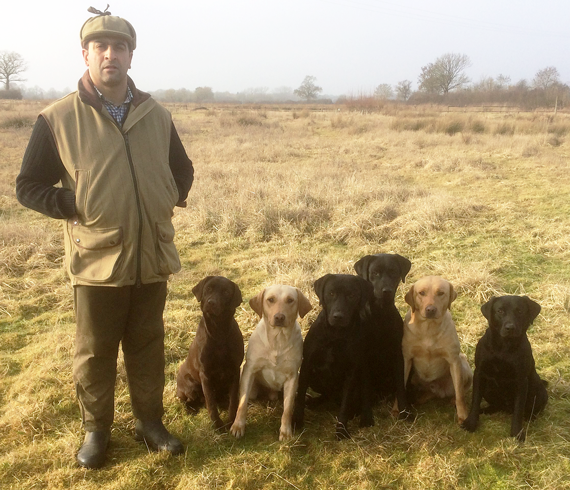 Dog trainer Ricky Moloney
BETA International 2020 will feature a large, dedicated demonstration arena with working dog displays by leading trainer Ricky Moloney as well as dog agility and grooming.
There will be a Pet Product Gallery, with every exhibiting pet company given a free slot to showcase a product of their choice, and seminars suited to pet retailing. These include worming for companion animals, with Jim Wishart, and supplements for companion animals, with Emma Farrell, of NAF, – both bringing CPD points.
Philip Tyler, BETA International Trade Fair Committee chairman and executive chairman of the TopSpec Group, said: "This is exactly what the industry needs – and I speak from personal experience.
"When TopSpec exhibited at the 2019 show back in January, it was one of our best to date, largely due to our pet range, VetSpec. Around half of all visitors to our stand came to find out more about it. Retailers are looking for ways to evolve and grow their businesses and diversification is a highly-effective way for them to do this."
BETA International 2020 runs from January 21-23 at the NEC, catering caters for the equestrian, country and pet markets.