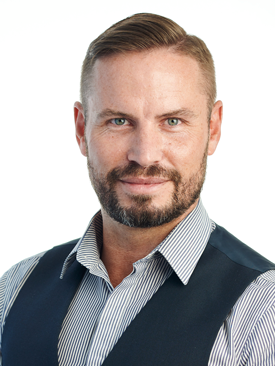 Award-winning raw dog food manufacturer Poppy's Picnic has appointed Anthony Smallman as sales account manager.
Poppy's Picnic is currently stocked by more than 65 retailers nationwide and this month Anthony will be offering retailers one of Poppy's Picnic's pink freezers, stocked free with best-selling products. The company will also be offering free point-of-sale material and training packs to help train staff and customers on feeding the raw diet.
Anthony, who was brought up in Kent and moved to London 17 years ago, brings a wealth of experience to his new role. For more than 10 years he has been promoting the raw food diet to retailers, having spent his formative years in the industry building the wholesale side of Natural Instinct. He then went on to work on another leading brand before joining the team at Poppy's Picnic. Using his knowledge of the industry, Anthony's mission will be to introduce Poppy's Picnic to his retail contacts and to take the business to the next level.
EXCITING
He should be at home at Poppy's Picnic as he is the proud owner of three miniature Schnauzers -the breed most associated with the brand as founder Dylan Watkins himself owner four, including the brand's mascot and 'chief executive dog', Poppy.
"I will be responsible for driving the continued growth of the Poppy's Picnic portfolio, which is very exciting," Anthony said. "I am also on the show team, so look out for us at future events around the UK. They are a fantastic company to work for and I feel I can grow my experience even further with this young dynamic team."
Dylan Watkins added: "We are absolutely delighted to have Anthony on board with us. He is already actively introducing Poppy's Picnic to new stockists around the UK and will become a familiar face on our stands as we exhibit at shows across the country. His knowledge of the raw food diet is second to none."