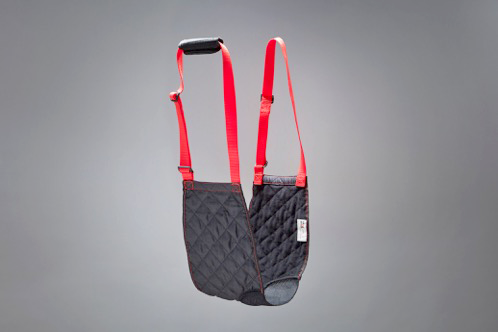 Pet Trade Innovations is launching the mobility sling at PATS Sandown in February.
The sling has been manufactured by award-winning MDC Exports, to fit around the dog's abdomen to support them as owners help to lift them. Incorporating a mesh 'gusset', the product enables handlers to gently lift the dog's hind limbs without applying undue pressure to their genitalia. This is especially beneficial to dogs that may suffer from urinary issues, incontinence or are recovering from abdominal surgery.
Based on advice from vets and nurses, the sling has no leg holes and no Velcro and can be put on in seconds to provide the additional support a dog requires.
The padded lining provides the necessary support while the nylon webbing straps add security. These can be adjusted to accommodate breeds of varying heights weighing up to 60kg.