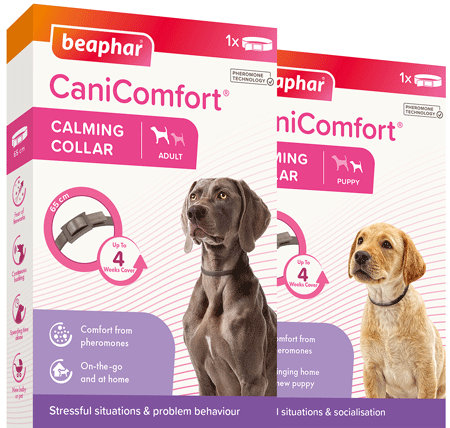 Beaphar has launched new extensions to its CaniComfort Calming Range, which are now available to the trade.
CaniComfort Calming Collars, available in Adult and Puppy sizes, are fitted to the owner's dog. Its body heat activates pheromones in the collar designed to provide a calming effect that stays with the pet for up to four weeks.
The range is intended for use in stressful situations that dogs may experience away from home, such as travelling, kennel stays and vet visits.
The Adult collar is 65cm and retails at £20 while the Puppy collar is 45cm and retails at £18.