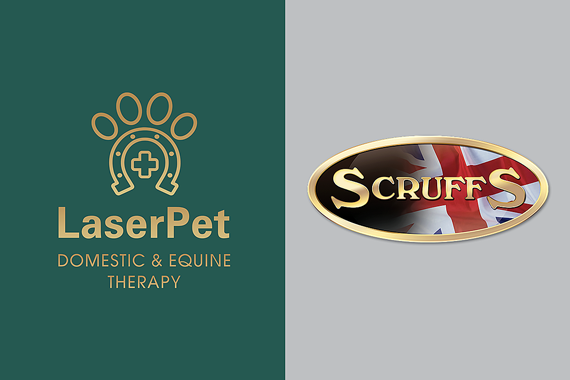 Manchester-based pet bedding supplier Scruffs has formed a new partnership with laser therapy company LaserPet.
LaserPet was founded by veterinary nurse Lauren Keenan to bring low level laser therapy to the animals of the North West and she has invested in the latest therapeutic laser equipment.
"I have always had a passion for helping animals live healthier and happier lives and this passion led me to become a qualified veterinary nurse back in 2011," Lauren said.
"I have worked in local practices, larger hospitals and locum work in both the UK and USA.
"I am an experienced horse owner, although currently taking a break from ownership to concentrate on LaserPet. Eric the whippet is a very important member of our family and he also joined us on our adventures to the US. I look forward to meeting all my LaserPet clients and their lovely pets and equine partners."
A spokesman for Scruffs said: "We are excited to confirm our partnership with LaserPet.
"Laser therapy goes hand in hand with several Scruffs bedding collections, including our orthopaedic and thermal beds, which offer enhanced muscular support and aid recovery. Over the coming months we will be releasing various types of content to explain how our partnership can benefit pet owners across the UK."
As part of the new partnership, any bookings made with LaserPet using a Scruffs referral code will be given 25% discount code to use on the www.petslovescruffs.com website.