Kelly Newbold Cooper made a big career change when it came to setting up shop as a result of experiences with her own pets. Here she tells us how the Nurture Them Naturally brand has grown from her first premises in Gosport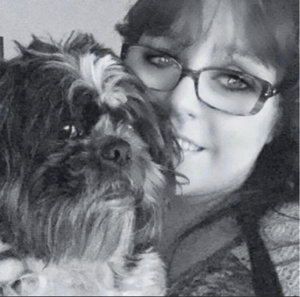 I've run pet shops and my raw food manufacturing company for more than 10 years now – which was a big change from my previous role as project manager for a space satellite company! Being a raw food advocate started when my dogs, Baxter and Harley, were poorly and I was travelling to four or five different pet shops a week to find what I wanted for them. At this point I began studying canine nutrition and everything spun on from there. Producing our own branded raw food is now my passion, life and lifestyle. It's not a nine-to-five job it's a 24hr lifestyle.
I started the first shop from scratch in the Gosport area where we live. I wanted somewhere local that also needed pet services. We built it up on the raw food side and then started our natural pet bakery – including doggie birthday cakes and ice cream. This is now our flagship store, holding our full range of raw food for dogs and cats. There's also a dog weighing station, dried treat pick and mix, pet allergy testing and much more.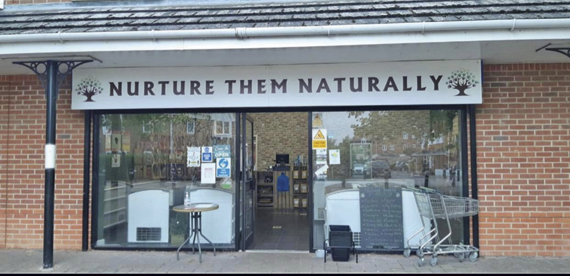 After this we moved onto the Chichester store, which was chosen for its size. Here we can offer a superstore-sized selection of raw brands and natural treats, including a refill section to help with our eco-friendly ethos. There's even a natural spa and relax zone and a large enough room to hold our indoor play centre and training courses. A large kitchen hosts our natural bakery and theres room to display our bakery products.
The name for our shops and our raw brand just came about 'naturally', so to speak! My mum and I sat down and discussed words that represent what we are, what we do and how we feel. We do have the local Pets at Home and Jollyes near both our shops but they don't particularly affect us as we are a completely different proposition. We stock different foods and treats and, even though the grooming service is available, probably the biggest difference is that we make our own raw food brand.
FACTORY
We specialise in raw feeding. We know exactly what's in our food and how it is made. We have our own Defra-inspected factory, giving us full confidence in our brand and that is why we sell it so well.
It is our passion and knowledge that has not just enabled us to survive but also to thrive.
Our raw food brand has over 43 lines, available from both our stores and online. We also supply more than 60 independent raw feeding pet stores around the UK and are hoping to do more.
Our raw brand stands out in the market for many reasons, such as quality, service and range. Our 'completes' come in more than10 flavours, some single-source protein and some mixed. To our completes we add a selection of fresh vegetables plus a range of supplements. Fresh green curly kale, fresh green runner beans, parsnips, algal oil, Fairtrade turmeric, raw sea kelp, fresh parsley, wild nettles and green-lipped mussel are all added to our chunky meat, offal and bone meals. Our primal range, which covers the 80/10/10 range, is hugely popular and is completely vegetable-free.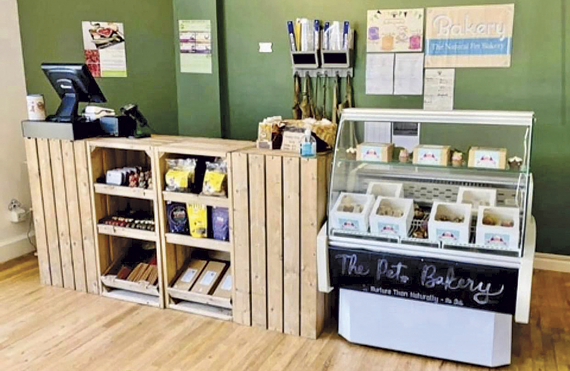 Delivering our product around the UK is one of our biggest challenges. We hand deliver all our goods via our freezer vans wherever we can. Courier services can present problems, we've found.
We have an extremely loyal customer base but we're aware that's because we continue to provide a quality experience when customers visit, both in store and online. To me, this is how you nurture return business, by creating an experience. We can offer customers the guarantee that we have full control over our product. We know all the fine details of everything. We offer a customer experience in store from the second someone enters, from personalised meal plans, a wide choice of foods, a grooming service and spa experience for health issues, a natural bakery for treats and birthday cakes and an indoor play room for exercise or birthday parties.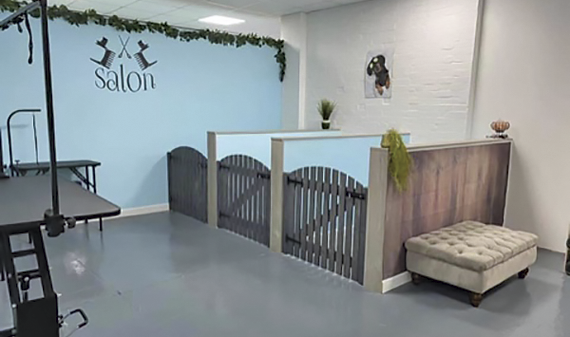 HORSEBOX
Of course it doesn't just stop at the shop. We attend a lot of events as we have taken Nurture Them Naturally on the road with our converted horsebox. We bought the converted horsebox to sell all of our deli items from, such as our bakery items of pup cakes and doggie-friendly donuts plus our own doggie ice cream.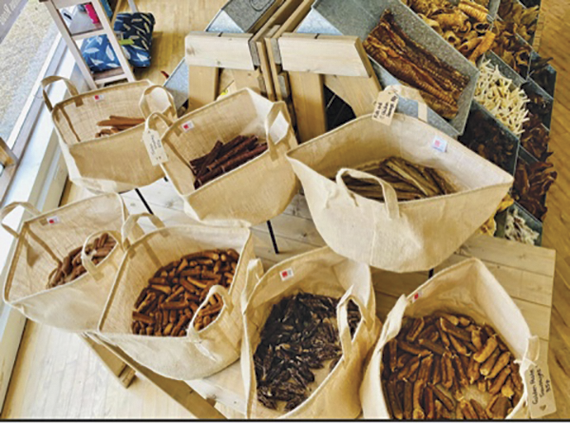 Then there are the weekly competitions giving away raw products, discounts and free grooming sessions. We also have an open day in August, where local businesses have a table to sell their own produce, local honey, hand-made leads and bowls and natural products for the 'human' customers.
When the pandemic first hit we closed our shops and did home deliveries for local customers plus a click-and-collect service at the front door. Our Chichester store closed all grooming and use of the playroom. Then we adapted our shops to meet the covid-secure guidelines and re-opened the doors to allow people in.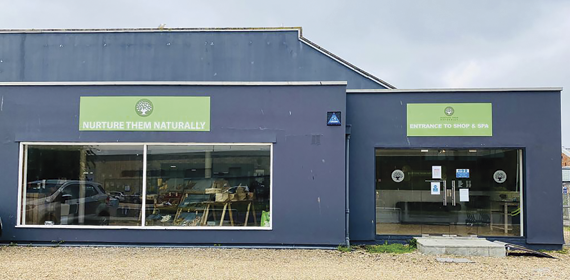 Social media is very important to us. We have two Facebook pages, an Instagram page and just recently had Pinterest training, now with over 15,000 followers in total so it's going well.
Our 24 members of staff are spilt across the factory and the two stores and horsebox, social media team, picking and packing, management, a groomer and a baker – but we are all crazy when it comes to the love of animals. Most of us have dogs. As a personal touch in our stores we have all the staff pets' photos on the walls and I have added all their faces to the brand new packaging on our raw products. It is an 'approved by' stamp with their nickname. For example one of my dogs, Baxter, approves our chicken complete as Mr Fussy. As you can see, all my team are part of the Nurture Them Naturally family.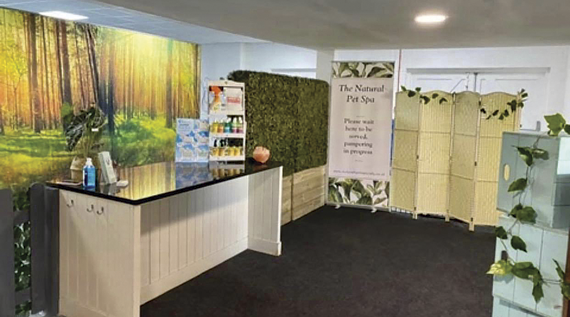 FUTURE
For the future, we plan to take on more trade shops around the UK to grow our raw brand, hopefully with the added bonus of expanding our unique natural bakery and doggie ice cream. We have an online trade log-in service where shops can create their own shop account, a stockist list and map and an online booking system for the playroom.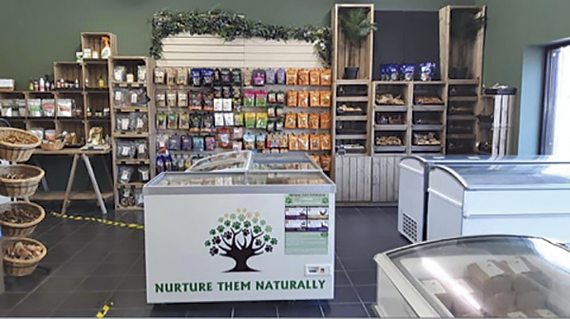 We would also like to launch some new lines within our raw brand and are looking to expand our raw superstore in our Chichester store with our grooming spa. It's going to be busy!