You never know what you'll find when popping into Bubbles Pet Care in Chipping Ongar as owner Jamie Clark is known to do a bit of magic…
It's all about providing good customer service, say Jamie and Joy – and if you can have a laugh as well, so much the better
They say laughter is the best medicine, and if that's the case, then customers of Bubbles Pet Care are probably among the healthiest in that part of Essex for owner Jamie Clark just loves telling jokes and cheerful banter.
"I walked into a bar last night," he said. "There was a guy playing the didgeridoo."
He pauses – timing is everything, after all.
"He was playing Dancing Queen. He was an Abba-original."
Colleague Joy Ortwed cringes. But she hears his jokes every day – and Jamie's owned the shop for just over a year, having bought it when the previous owner opted for retirement. So what's been the most challenging aspect of getting used to a different owner? Without missing a beat, she replies: "Getting used to his sense of humour."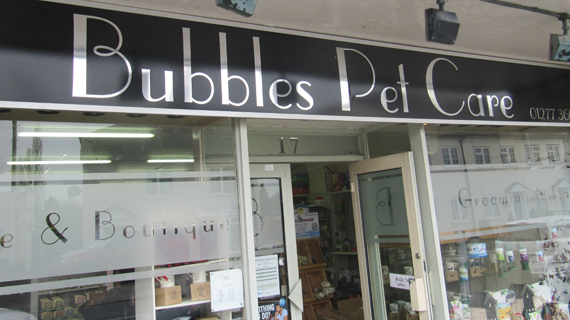 And magic tricks. Jamie is known for his sleight of hand and will make a pound coin disappear and reappear behind someone's ear, much to the delight of kids. It is more like a social club in Bubbles, they say, and chats with customers are pretty much the order of the day. Jamie jokes that Joy even has her own groupies…
For Jamie, running a pet shop is a whole new ball game as he was previously in double glazing. "I was looking for something different, something I could put my stamp on," he said.
He's always had an interest in wildlife and owns a dog, and when the shop came up for sale, it seemed to fit the bill especially as it would help solve another concern. His 18-year-old son, also named Jamie, had a medical condition which 'knocked him for six'; he was off school for an extended period and needed a long recovery time. Thankfully he is doing really well now but has to be careful of his immune system. "This is for him," said Jamie – his son now works three days a week in the shop.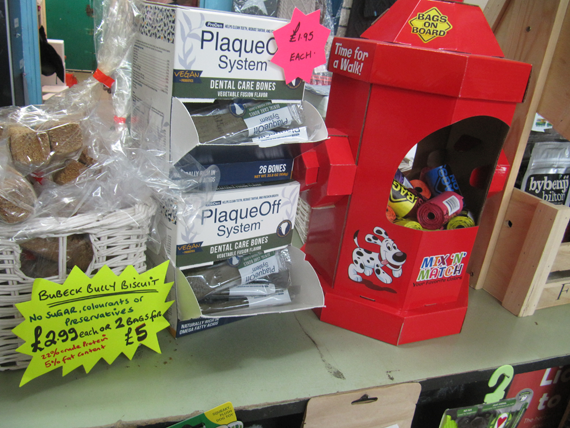 Counter-top is a good place to promote new products or display impulse purchases
"I am also very interested in health and nutrition, and there is a lot of overlap with the dog world. When I took over the shop, I was also taking over part of the previous owner's ethos – offering natural , good quality food, and that's what I liked. So this really was a perfect fit," he said.
Yes, there was a learning curve at the beginning – think rabbit in headlights, he said – but within a couple of weeks he'd got his 'head round things'. "It was quite easy to come to grips with the pet trade.
"What I love about this shop is that we have built up quite a loyal customer base."
Jamie has since added more natural pet ranges such as the cold-pressed Tribal pet food range and has also introduced pet-themed gifts including mugs and cards.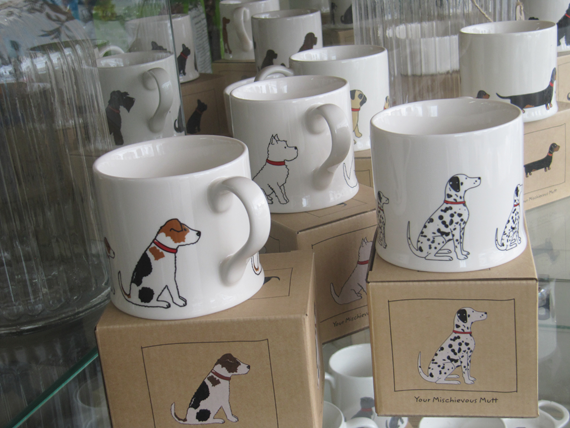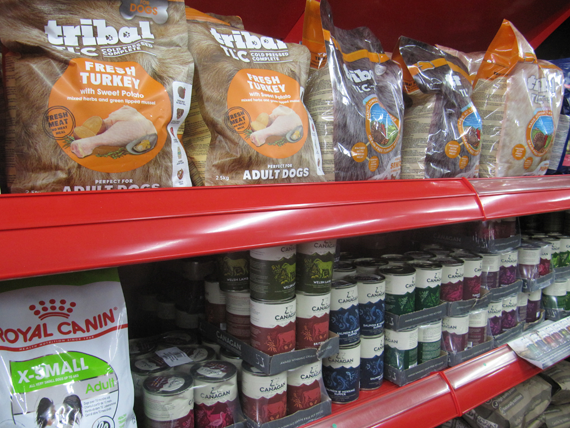 Natural ranges are promoted heavily instore
You can't beat natural
For a small shop, Jamie and Joy have been very creative and managed to squeeze in seven freezers (one more is due to arrive) – raw is flying at the rate of more than two tonnes every week. Apart from Natures Menu and Natural Instinct, they have also introduced the Hertfordshire-based We Love Raw.
"Our big push is raw as we think it is the best way for dogs; it's as natural as you can get," he said. "If a new puppy comes in, we say to the owner, 'What is your lifestyle? Have you got time to defrost raw, are you happy to handle it and so on. If not, we then suggest Gentle and Tribal as cold-pressed is the closest to raw. Or we also recommend brands like Simpsons and Canagan – not all dogs are suited to a brand or way of food.
"But we also encourage owners to do their own research and not take what we say at face value, so we suggest they look at the brand's website and double-check what we've been saying. We also give out free samples to try."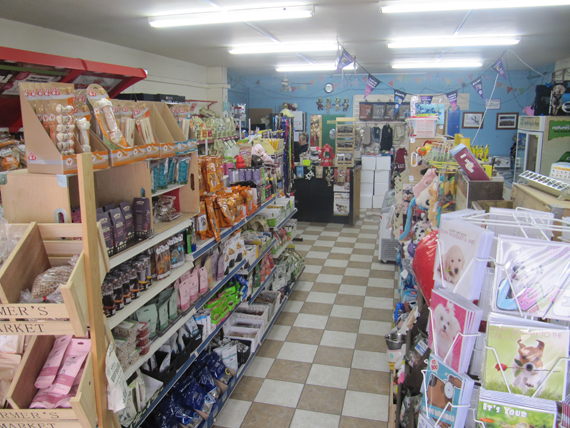 It's not a big store, so every bit of space has to be used well
One issue they've had is with regards to the polystyrene boxes that frozen food comes in. Natural Instinct, for instance, won't take the boxes back, and as each order involves about 50 boxes, well, that's a lot to dispose of especially as the local council won't take them and they can't put the boxes into skips.
In summer a local dairy provider takes the boxes, and Jamie also uses the boxes for the shop's deliveries. However, it still means that when raw food arrives, the shop is swamped with polystyrene boxes of which a large number end up being stored in the grooming salon. "That's why we only run grooming on three days as we use the room to put the boxes in. We really don't have much storage space here," he said.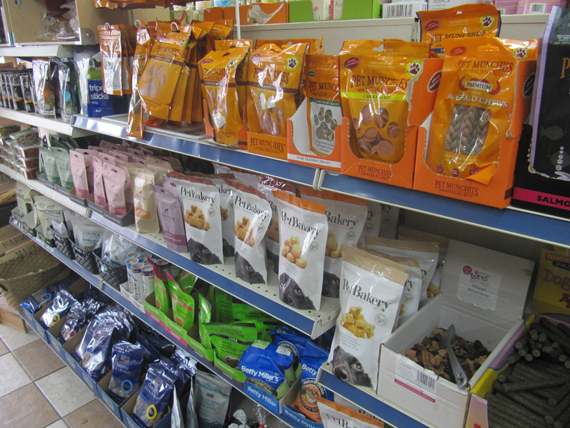 Treats sell well
The shop does, however, have a very quick turnover and products do not remain on shelves very long. Most brands are ordered in by pallet, which means better margins. Top seller is clearly dog, both food and treats. Unusually for a high-street retailer, big bags sell well; if anything, sales are going up, said Jamie. One possible reason, he suggests, is that many of his customers own several dogs, and working dogs are common. "It's not uncommon to see customers buying two big bags at a time," he said.
"We always try and stock what we think will work and what our customer likes. We also do introduce new brands every now and then – our customers like to try new things."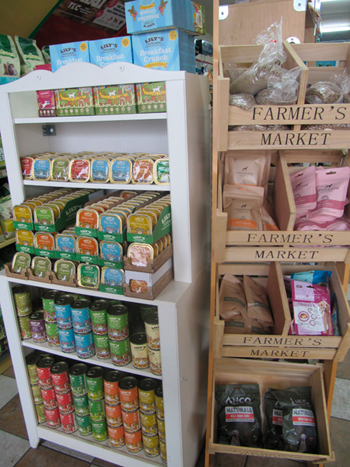 Driving home the natural message
Research is key to the decision making process, he said, and every product is researched thoroughly to make sure it fits in with the shop's natural ethos.
Inspiration comes from trade magazine, wholesalers' newsletters, sales reps and customer requests. "Quite often a customer will say they have heard about something, and so I'll research it," he added.
Samples of food and treats always work well, he said, adding: "I also try stuff that we sell – I will eat anything in the shop that we give to the animals."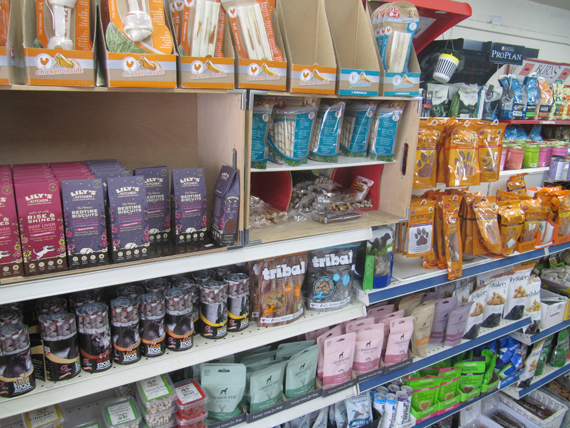 Shop has a strong natural ethos
Cat is tricky, he says, echoing the view of many independents. "We do not have many cat customers – some will buy raw, many will buy Royal Canin, but cat owners do not seem to have the same concerns about nutrition as dog owners," he observes. "We have tried pushing cat – I made a point to promote it on our social media and even brought in more cat toys, but it made no difference."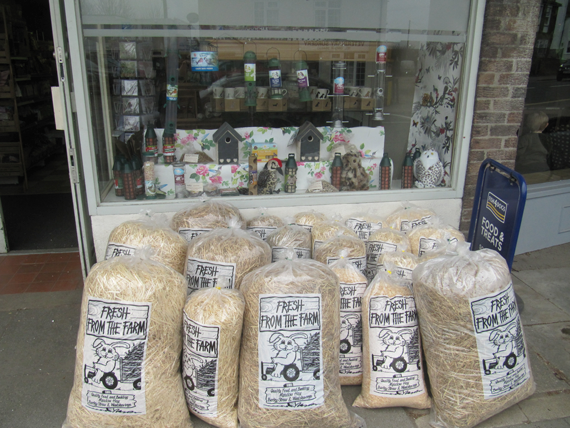 Hay and straw comes from a local farmer
Small animals tick over nicely, and they sell huge amounts of straw and hay every week, sourced from a local farmer.
Variety, the spice of life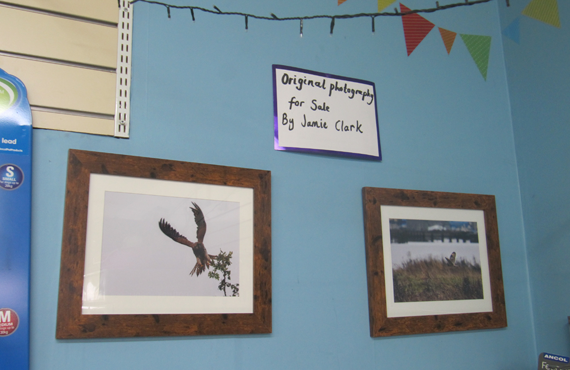 Jamie sells his photographs instore
A couple of framed wildlife photographs hang on one wall – Jamie is an avid photographer and sells his images. "My son and I will visit nature reserves, and he was always telling me, 'Dad, get a proper camera and take pictures'. So I bit the bullet and started taking photos – and yes, I have sold a few."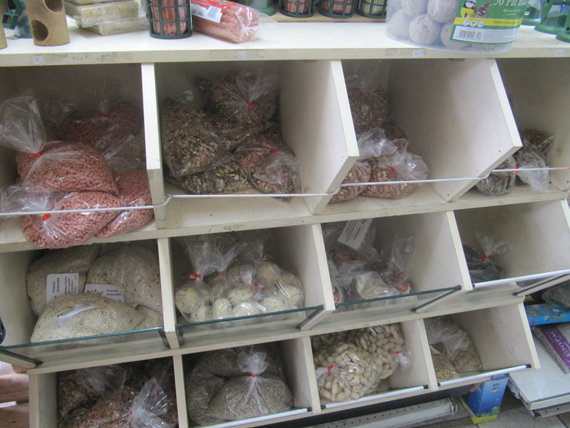 Wild bird food is mixed and bagged up instore
Bubbles Pet Care has a popular grooming salon, which is open on Tuesday, Thursday and Saturday. And many customers take advantage of their free delivery service – runs are made up to three times a week. Bubbles also has two own loyalty card schemes, one for wild bird food and one for dog food.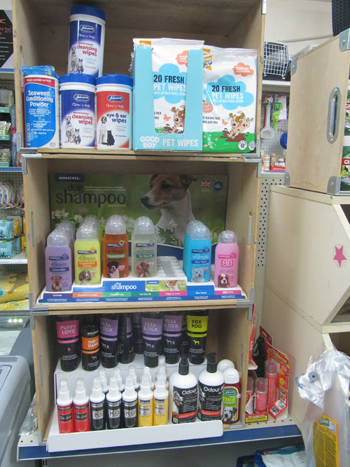 Bath time!
It is important to be part of the community, and so they support local rescue charities, the local town fair and even help a netball team with its fundraising.  Jamie says he finds it difficult to say no to good causes, so the shop has sponsored 30 books for a primary school, church fêtes and provides hampers to local dog shows.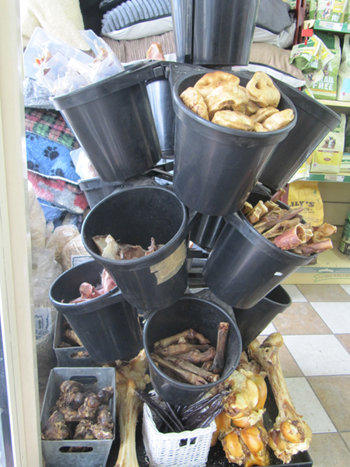 Pick your own with a difference
Local links are valuable, and Bubbles has a list of vets, dog walkers and sitters that they can recommend to customers. It's all about providing a total service.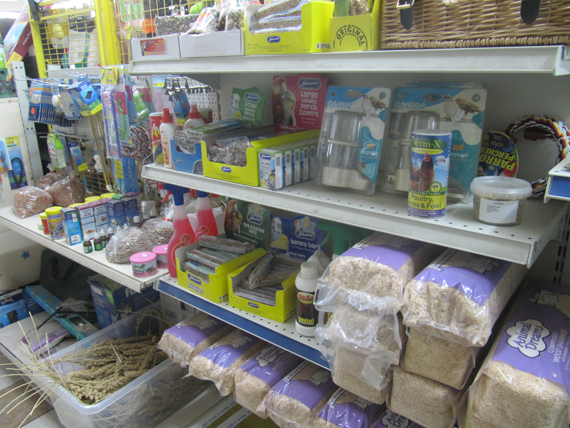 Small animal section ticks along nicely
Jamie manages the social media side of things and tends to post on Instagram, Facebook and Twitter, but makes a conscious decision to not push products.
"Quite often customers will post about their pets," he said. "I might say we have a new product in that is good for the skin, and if a customer's dog does really well on something, I might say something like 'It's nice to see that Benji is doing well on such-and-such. But I will never push a brand or product, and if a rep or someone asks me to, well, I will not."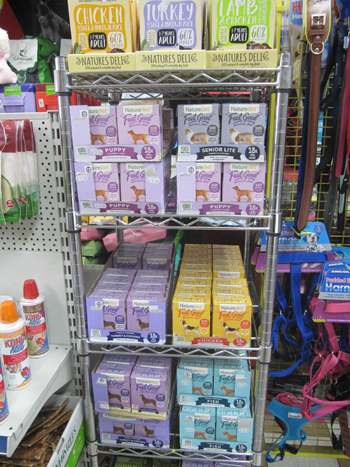 Naturediet's new TetraPak range is promoted
Though there is no other pet store in Chipping Ongar, there is a Pets at Home in nearby Harlow. But there's no point worrying about other shops or what you do not have – all you can do is focus on what you are offering, he said. "All you can do is to make your shop as pleasant as possible, give as much knowledge as possible, good products, give samples and offer deliveries. We are also very customer orientated and will bend over backwards to help customers." He added: "I just love what I am doing now. I never feel like this is work and it's certainly not a chore.
I love coming in here and talking to people."