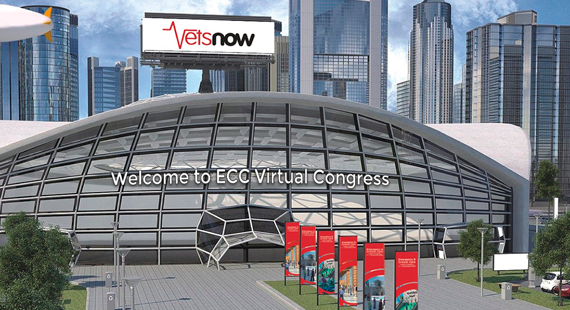 The UK's only dedicated emergency and critical care congress for veterinary professionals is going virtual this year due to uncertainty around coronavirus.
Vets Now, which hosts the event, said the temporary move online would mean more places for delegates and exhibitors as well as an expanded CPD offering.
This year's Vets Now ECC Congress will take place in a hi-tech virtual conference centre, which will provide just as many networking opportunities as the traditional event in Leeds, the organisers say.
Specialist vet Dan Lewis, Vets Now's national ECC lead, devised the virtual Congress programme.
The decision to move the event to a virtual conference centre, as opposed to cancelling it due to concerns over coronavirus, is part of Vets Now continuing commitment to the advancement of emergency and critical care.
The Vets Now ECC Congress 2020 will be held from November 4-7 and online booking will open soon. Full four-day tickets for delegates will range in price from £60 to £175 and ticket-holders will be able to access all the sessions on-demand for up to a month following the event.
To register your interest visit www.vets-now.com/registerinterest.