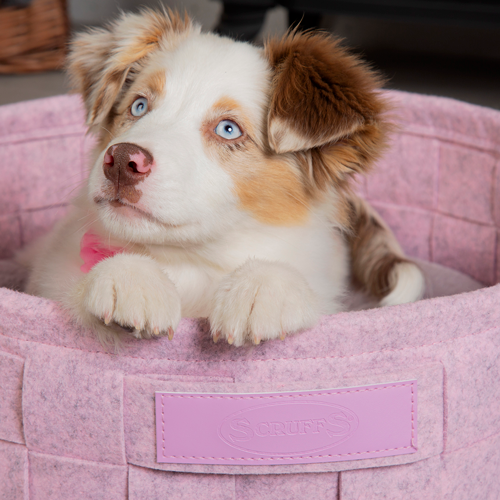 Scruffs makes a second appearance at the ExpoZoo show in Paris this week.
The Manchester-based pet bed manufacturer displayed its latest line in pet products and POS displays for the French market.
The new-look Scruffs Small Dog & Cat Collections will be among the product highlights at the show, to be held from January 10-13.
Scruffs' deluxe Habitat beds are made from a felt fabric and constructed using a lattice technique to form the outer bed. The beds are finished with a faux leatherette Scruffs logo.
The bed is predominantly designed for cats and miniature breeds and is lined with a machine-washable faux fur inner cushion, available in a variety of colours.
Dubby Klyne, sales director at Scruffs, said: "We are excited to launch our new product collections to the European market at Expozoo 2019. We are hopeful that our newest collection of small dog and cat bedding will be as well received by our European partners as our domestic ones."