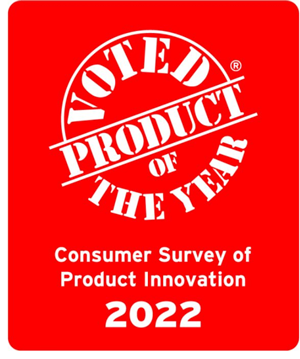 Pet companies are expected to figure strongly in the 2022 Product of the Year, the UK's largest independent survey into product innovation.
According to a new survey carried out on behalf of the event, 'pet care and pampering' was voted the top product innovation (57%) that has made the biggest impact on the lives of UK consumers over the past five to 10 years.
Gourmet pet food, pet clothing, nutrition and supplements, and pet tech were all areas that performed well in the eyes of the nation's owners.
Hayley Lynch, senior brand manager of past winner Nestlé Purina, said: "These days pet owners are looking to give their four-legged friends natural and top quality food, and being able to use the Product of the Year logo on our packaging means that shoppers instantly know that our product has been voted best in class."
Last year, Vanish Oxi Action Urine Destroyer Pet Expert and Sheba Fine Flakes in Gravy both took home awards for innovation within their categories, voted for by 10,000 consumers.
BEST OF THE BEST
Product of the Year is searching for the best of the best among the new wave of products launched over the past year.
Helga Slater, MD of Product of the Year, said: "We've been impressed by the sheer ingenuity of brands over the last year in spite of the challenges they've faced.
"New product launches, services and established brands making changes that help keep up with the changing demands of the modern consumer. We are thrilled to once again start the search for these brilliant new products to give them the recognition they deserve and to announce the new categories."
For over 18 years, Product of the Year has partnered with Kantar, the world's largest research company, to conduct an independent and robust survey of more than 10,000 UK consumers (400,000 globally) to vote for their favourite new product innovations with the winners earning the right to display the iconic red Product of the Year logo.
It is claimed that 86% of shoppers said they were more likely to buy a product that carried the instantly recognisable Product of the Year logo, with brands recording an average sales increase of between 10% and 15%.