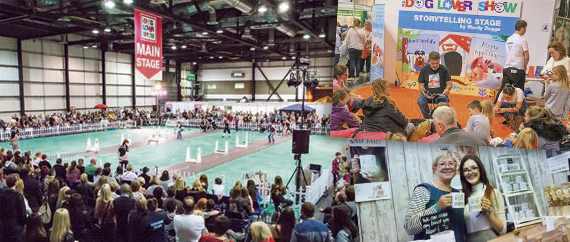 The Dog Lover Show, Scotland's festival celebrating the love of dogs, is returning this spring after a hiatus due to the pandemic.
The 2022 shows will run at The Event Complex Aberdeen, P&J Arena on March 26-27 and also at Glasgow SEC on April 2-3.
Organisers are expecting to attract a record number of exhibitors from all over the UK, and claim that the Aberdeen event will be the biggest dog show ever staged in the north of Scotland, with 10,000 visitors expected.
Visitors must adhere to the current government guidelines while attending, and all the necessary safety measures will be in place.
Des Clarke will host this year's events, and visitors will be able to watch a range of events such as flyball, gun dogs and duck herding on the main stage, which is sponsored by Seresto Flea & Tick collar.
Further activities are themed around vets, training and grooming as well as a children's zone and an "Insta Dogs" feature, where attendees can meet Scotland's favourite canine stars of Instagram.
The first 2,000 child visitors at each venue can receive free copies of Animals & You and Animal Planet, while The Herald and Evening Times are returning as media partners for the Glasgow event.
The Dog Lover Show also supports various pet charities including The Dogs Trust, The Guide Dogs, Edinburgh Cat and Dog Home, Mrs Murrays Cat & Dog home, and The Scottish Greyhound Sanctuary.