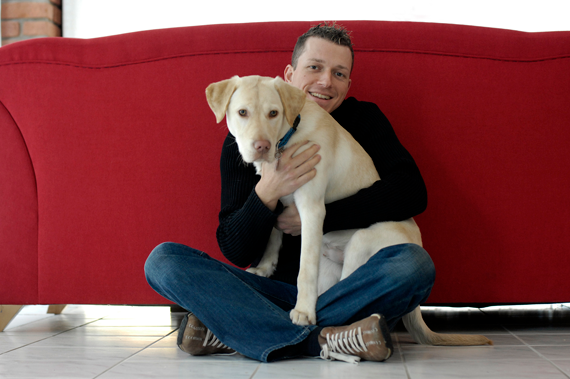 More than half of single pet owners admit to including their dogs in their profile on dating apps, according to a new survey from Rover.com.
The online pet care platform surveyed over 1,000 pet owners earlier this month during the run-up to Valentine's Day. As many as 51% of singleton pet owners confessed to including a dog in their dating profile while 27% admitted they have featured a dog that wasn't even their own to boost their appeal. Golden retrievers and labradors were found to be the breeds most likely to positively influence matches on apps.
Adem Fehmi, Rover's canine Behaviourist, said: "It's no surprise that having a picture of a dog in your dating profile can boost your chances of meeting a partner and forming a connection. Showing love for a pet is an attractive quality as it can indicate personality attributes such as kindness."
More than a third (36%) of pet owners have gone on a "doggy date" where either person brought a dog the first time they met, with one in 10 claiming the experience to be such a success that they are still dating that person.
The study also found that 14% of UK pet owners are willing to spend £50 or more on a Valentine's Day gift for their dog. To celebrate the day, Rover is offering a £20 credit for new users looking to engage its services.