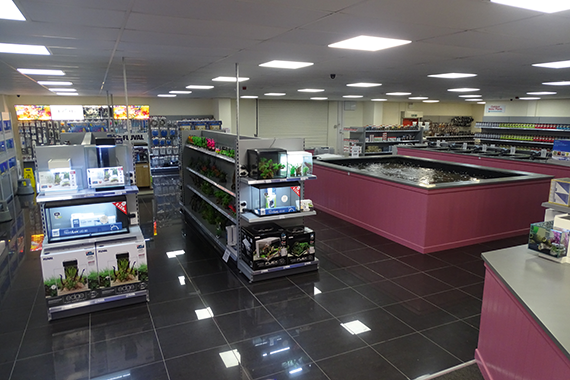 An expert and a passionate enthusiast have joined forces to open a specialist koi, tropical fish and aquatics shop.
The pair – Charlie Ingham and Les Goodwin – opened the centre with an ambition to "breathe fresh air into the aquatics industry with a professional, ethical approach which would benefit consumers".
Charlie is new to the industry, although he has been passionate about koi and aquatics for many years. Les has more than 37 years' experience and is considered an expert in the field.
The shop Bolton shop Complete Koi & Aquatics was started 'completely from scratch' with the pair designing everything themselves, reported the Bolton News.
Charlie told the News: "I studied zoology at Hull University but then ended up in the world of sales."
However he added that his interest had always been in aquatics and as soon as he knew he wanted to set up shop his first move had been to get in touch with Les.
"Les has worked in the industry since before I was born, he truly is an expert in his field," said Charlie.
"Fast forward 12 years and after being a frequent customer of his, we talked about setting up our own shop and everyone thought it was a great idea so we went with it."
Charlie told the News: "The reception from the general public has been great, people are coming in really interested about our fish, with some buying their first from us."