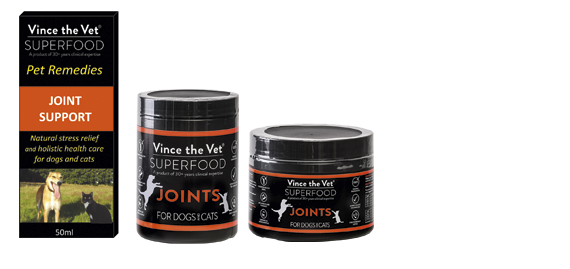 Vince the Vet has unveiled new support supplements for cats and dogs.
The Joints and Joint Support Remedy are formulated to give bursts of nutrients to key parts of the body to support specific areas of health including digestion; energy and vitality; and immunity and joint mobility.
They are made from natural, raw ingredients and contain no fillers or chemical additives. Joints is intended to be added to the diet each day and is available in 200g and 400g tubs, while Joint Support Remedy is designed to be given three times a day and comes in 50ml dropper bottles.