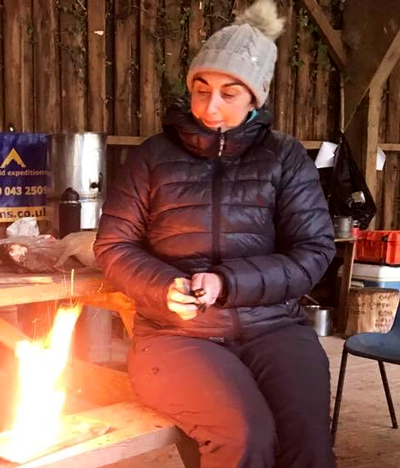 A vet from Anglesey is to take part in the Arctic Survival Challenge to raise funds for the Royal British Legion.
Emma Bayman, of Bodrwnsiwm Veterinary Practice, will be part of a 10-strong team, with activities including cross-country skiing, ice fishing, husky sledding and snowmobiling in the Swedish provinces of Jämtland and Härjedalen.
Emma and many clients of the surgery have helped her to raise more than £1,000 for the charity.
She said: "It is going to be both physically and mentally challenging, but it's also going to be very exciting.
"We will be staying in a hut, with no electricity and just basic amenities, just outside the Arctic Circle for the first few nights and then the challenge begins.
"It is going to be a fantastic experience and, as my husband was in the Air Force, the charity means something to us. Clients at the practice have been so supportive by helping me to raise funds, although I am self-funding the trip."
The Arctic Survival Challenge runs from March 3-10.