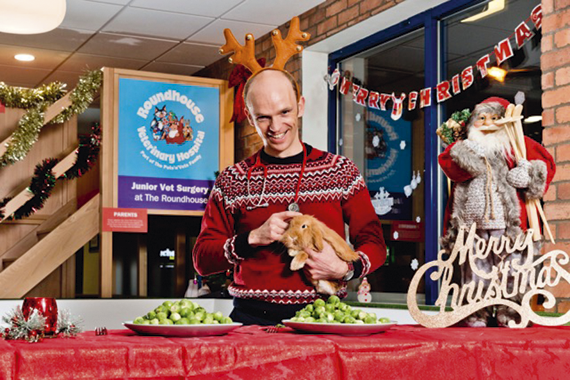 The Pets 'n' Vets Family has carried out a pioneering operation on a pet rabbit with a fractured hind leg.
Ross Allan, a practitioner in small animal surgery at the Roundhouse Veterinary Hospital, said: "Rabbits are susceptible to hind leg fractures because they're prone to stamping their feet.
"This is what happened to Sprout, a six-month old mini-lion lop, but fortunately, we were able to repair his fracture in a cutting-edge surgical procedure involving the insertion of three thin pins – the thickness of sewing thread – into the thin and narrow shin bone. This was a very delicate operation, but the pin placement has been a complete success. It has been a joy to see Sprout hopping around once more."
The bionic bunny was given the all-clear and returned home in time for Christmas.