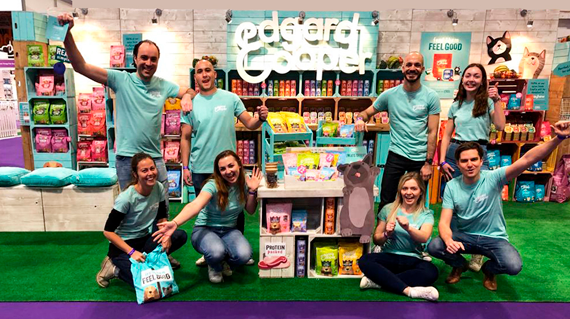 Edgard & Cooper is donating all of its Crufts profit to the Mayhew Animal Home.
The pet food brand, which has worked with the charity over the last three years, attended the dog show for the third consecutive year. It displayed its expanded product range, which now includes cat food and dog treats, and saw sales four times higher than last year's show. In total, the company donated £5,518.
Mayhew Animal Home rescues and rehomes unwanted cats and dogs, as well as promoting improved animal welfare through community initiatives and preventative vet care.
David Milsom, head of fundraising at Mayhew, said: "We are so grateful to Edgard & Cooper for all their support over the last three years. We are delighted they had such a successful weekend at Crufts and we can't thank their customers enough for supporting us by buying their wonderful products."
Edgard & Cooper also sponsors Mayhew's annual dog show, Hounds on the Heath.