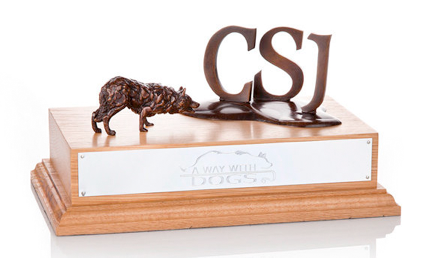 CSJ's A Way with Dogs sheepdog trial has launched its own website, featuring details about the forthcoming Series 2 trial.
The event took place in North Wales where participants competed for the A Way with Dogs Champion title and a bronze trophy.
The new website features video interviews with the line-up of international competitors, some coming from as far afield as Scandinavia and the US.
CSJ's Ceri Rundle said: "We are working hard to put all the content together for the series, which will be on our YouTube channel and which we're sure will be as big a worldwide hit as Series 1."