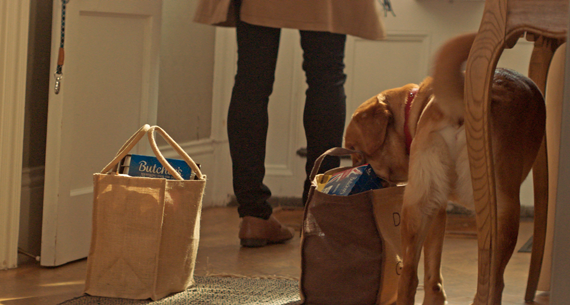 Butcher's Pet Care is kicking off its first brand campaign in five years in a bid to re-position itself as 'the everyday choice in naturally nourishing food for dogs'.
Developed by creative agency, LIFE, the TV campaign gives an insight into the pet-owner bond and captures everyday moments that will be instantly recognisable to owners across Britain.
A spokesman said: "It makes 'nourishment' the focus of the story, not just nourishing food for dogs, but also through the unique relationships between dogs and their owners."

The last 18 months have seen Butcher's invest in a £4m brand transformation programme which included product and portfolio improvements, re-designing its packaging including replacing plastic on its canned offering in favour of 100% recyclable cardboard.
This rejuvenation has been driven by Rachel Collinson, director – Food for Dogs, who said: "This business is built on a long-standing belief that every dog should be able to enjoy natural, nourishing food – it's the least we can do when they give us so much every single day.
"The LIFE team has really captured the nuances in these relationships; reflecting and celebrating modern attitudes towards our dogs right across the UK. The category is changing and we're really proud of the work so far that puts us right at the forefront of it."

The ad was shot in urban and rural locations across the UK and features dog owners and their pets. It will launch around Britain's Got Talent tomorrow (April 13) and will run for eight weeks.
Niki Cook, marketing director at LIFE, said: "Butcher's passion and commitment to making naturally nourishing dog food accessible and affordable for dog owners across Britain, has been the driving force behind this campaign. They are on mission to provide dogs with the food they'd choose for themselves and, watching our four-legged 'actors' happily devouring bowls of Butcher's between scenes, I feel confident that they are delivering on that ambition!"