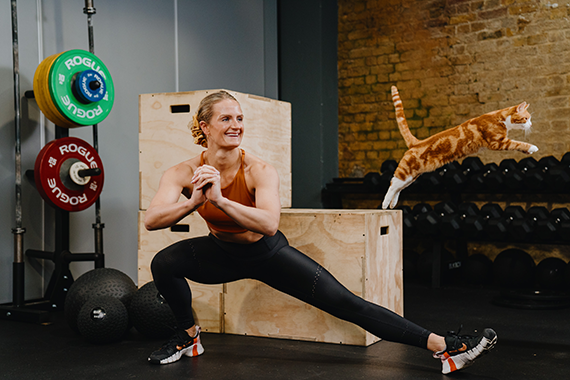 After a year spent on the sofa, cat-loving Brits have never had so much time to wonder at the 'pawsome' athletic ability of their feline friends.
So Catit has teamed up with celebrity personal trainer Heloise Nangle to turn these months of observations into the latest fitness trend that will transform sedentary Brits into fit, flexible and agile 'cathletes' this summer, with exercises such as speed squats and lateral lunges.
The release of the first-feline inspired workout celebrates the launch of Catit Nuna, an insect-based, high-protein food designed to keep cats fit, healthy and strong.
Catit Nuna is brand's first insect-based cat food and is a kibble containing up to 92% sustainable protein. It is combined with a small amount of meat or fish to create a nutritious and more environmentally sustainable food for cats, Hagen says.
There are two flavours: Real Chicken and Atlantic Herring, as well as a range of insect protein cat treats (launching soon) in a variety of flavours. Both are rich in protein and include sustainably farmed insect larvae called hermetia illucens (black soldier fly larvae).
Nuna is the result of Catit's ambition to reduce the environmental impact of cat food production and to help reduce the carbon 'pawprint' of pet food, with bags made using low-density polyethylene that can be easily recycled.