A Southampton pet food and accessories superstore has won a national accolade at the Modern Retail Awards.
Healthy Pet Store was presented with the Bricks 'N' Clicks award in recognition of its seamless and innovative customer service through a number of fun, educational and engaging initiatives both in store and online.
Modern Retail judge Holly Worthington said: "Healthy Pet Store is a perfect example of a retailer that has made ambitious goals and achieved exactly what it set out to do. It is able to provide an incredible experience for customers while informing and engaging through fun initiatives."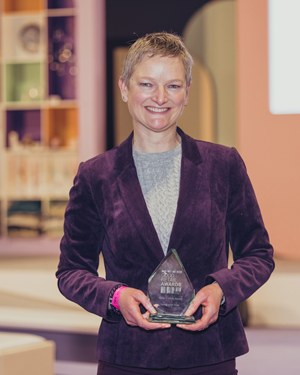 Healthy Pet Store managing director Deborah Burrows added: "I was absolutely delighted that Healthy Pet Store won a national award which recognises our hard work and dedication to excellent customer service. Our customers and the wellbeing of their pets are at the heart of everything we do.
"We are excited to see where we will take Healthy Pet Store within the next year. Thank you to our teams and suppliers for their hard work in making Healthy Pet Store such a success."
Healthy Pet Store delivers to customers in Hampshire, Dorset, Wiltshire, West Sussex and the Isle of Wight as well as opening for shoppers from 9am until 8pm six days per week.