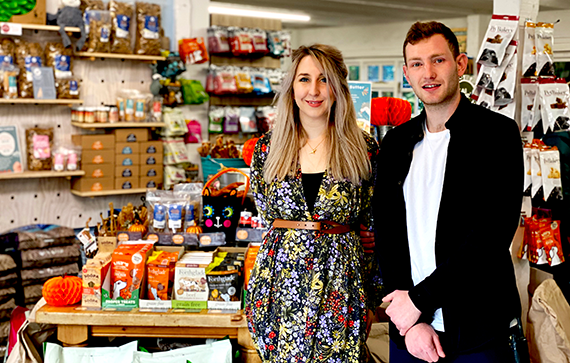 A pet shop based in Cornwall is encouraging schoolchildren to celebrate their pets through a writing competition with the chance to win a £50 voucher.
Natural Cornish Pet, which was featured in ShopTalk in November's edition of pbwnews, wants the competition to celebrate the important role pets have played during the covid-19 pandemic.
Jordan Coombe, who founded Natural Cornish Pet with business partner Katy Peck, said:
"We realised the difficulties that children have been facing during the recent pandemic and how important pets have been to their mental health.
"Pets play an important part in helping children express themselves. Interaction with animals has been shown to have a positive therapeutic effect that increases both happiness and healing in both adults and children. Pets relax people and make them feel more comfortable, and thus more willing to open up.
"Children have a special relationship with pets. They are just learning about the world and they are often fascinated when they are responded to by a pet. It also gives them a sense of empowerment to care for another living being. This, in turn, manifests as compassion toward other people."
The competition was officially launched on National Essay Day with closing date of April 30.