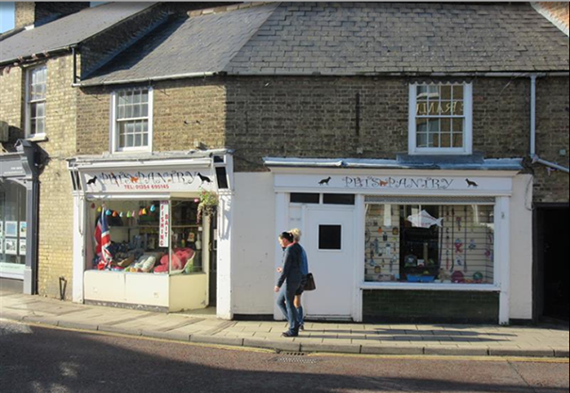 A high street pet store is appealing to the public to 'shop local and look after small businesses' or more shops will be forced to close.
Pets Pantry in Chatteris, Cambridgeshire, posted on Facebook: "Unfortunately, unless more people start using us we will have to close the shop doors. This is something we don't want to do but we cannot carry on as we are."
The pet store blamed the coronavirus pandemic for its business going 'very quiet'.
In the Facebook post it said: "For the number of pets in Chatteris we should be a lot busier than we are. Totally understand everyone is on a budget, whether it's a small or large budget, but unfortunately a lot of people haven't stayed loyal to the small businesses despite us delivering during coronavirus. If we don't stock it, we always try our best to get it for you.
"Some pet owners don't give us the chance to order in, they prefer to drive out of town to get it.
"Closing down is something we don't want to do but we cannot carry on as we are. We thank and appreciate the customers that have stayed loyal and regular and continued to use us after lockdown."
The Facebook post brought a swift reaction from well-wishers, backing the shop's pleas for people to shop locally. Comments included the following: "Now more than ever we need to shop local and keep people like you in business."
"We need to keep local shops open otherwise it'll just be full of takeaways and houses."
"People wonder why there are no shops in the high street anymore, we hope business picks up for you soon."