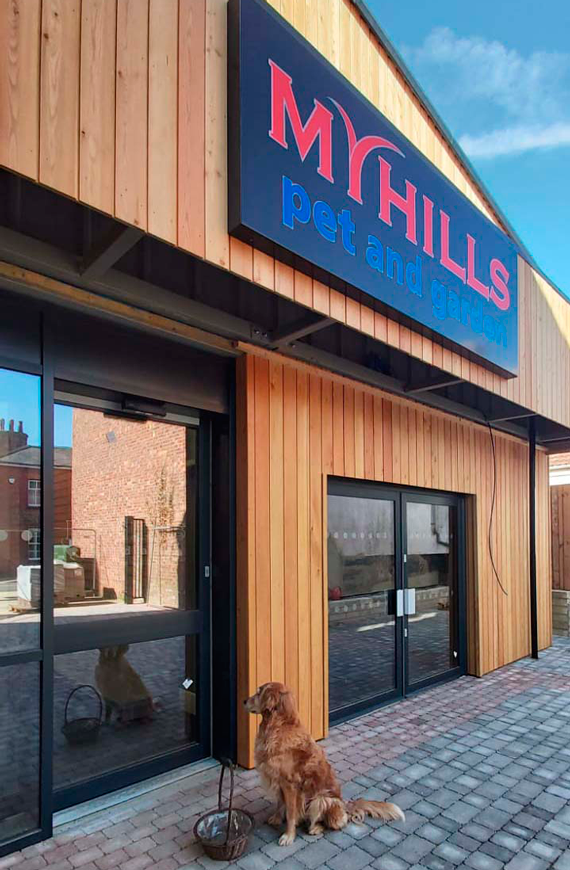 A pet and garden retail chain has shown its commitment to high street retailing by opening a new shop in the centre of a Norfolk town.
Myhill's Pet and Garden had outgrown its old site in Attleborough and started work on a much bigger building – a 6,500 square feet store – on the high street in autumn last year.
The grand opening of the new store took place on Saturday (June 12) with the first 100 customers receiving a goody bag.
"Myhill's feels it is making a commitment to both high-street shopping and Norfolk's market towns despite the increase in online shopping," said director Roy Hagan. "We feel the new store is a positive contribution to retaining customers within Attleborough as a benefit for the whole town."
Myhill's Pet and Garden is Norfolk's oldest chain of pet and garden shops, opening its first branch in Wymondham in 1936. As well as its stores in Attleborough and Wymondham, it has branches at Dereham, Diss, Swaffham and Watton.
The company has been actively looking for larger premises in Attleborough for the past few years.
"We discovered a development site behind the town's old post office," said Roy.
"The company took a calculated gamble of buying the site despite the fact it had planning permission for 10 flats.
"We believed the town would be better served if the site was developed for retail purposes rather than residential. We went ahead with the purchase in the belief that permission for a new retail store could hopefully be gained."
PERMISSION GRANTED
Plans were drawn up in the summer of 2019 and, after some delays partly due to covid-19 restrictions, permission was finally granted in July last year.
Since then progress has been rapid with local companies working hard to ensure the project remained on schedule for its 2021 launch.
The store will employ eight new staff members in addition to four existing staff transferring from the old store.