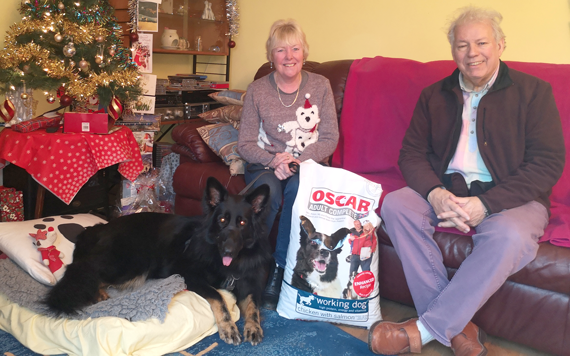 Monica and Alan Bower have been named Oscar Pet Foods' longest-standing customers.
The company launched a search to find its 'most loyal customers' with a top prize of free pet food and treats for a year for the winners, while the runners-up would all receive a limited edition gift box for their pets.
The couple, who have owned three generations of German shepherds, have been customers for 25 years and also recently celebrated their silver wedding anniversary.
Monica said: "It all began when Oscar knocked on the door…To our surprise, [retired Oscar franchisee] Jim Davis, having been a former work colleague of Alan's, became our lucky introduction to a pet food service that almost joined us down the aisle on our wedding day.
"We are over the moon to have won the longest-standing customer prize and, whilst still feeling lucky, we will always remember that our luckiest day was really the day we became Oscar customers."