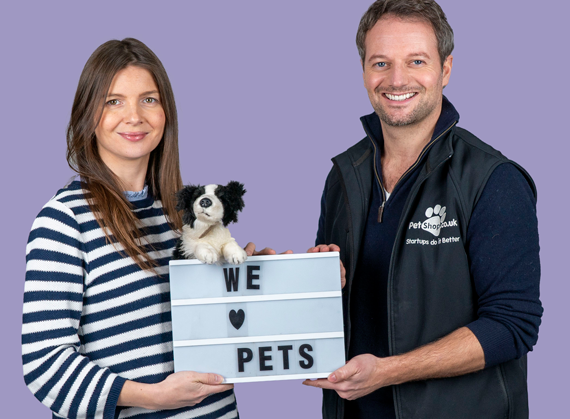 PetShop.co.uk has launched what it believes to be the world's first pet food SMS reorder service.
Customers simply need to SMS the message "WOOF" to repeat their dog food order, "MEOW" for cat food, "TWEET" for bird food and "NEIGH" for horse food.
The reorder service is intended to be a fast, simple solution for owners who may have been unable to get to shops due to covid-19.
"This is a convenient and superfast solution, with the added bonus of being able to order by 8pm to receive the items next day," said Adam Taylor, PetShop.co.uk CEO. "We've seen a surge in new pet parent shoppers on PetShop.co.uk, forced to shop online due to self-isolation, physical stores being closed, or to avoid long queues and shortages of pet food. We listened to their feedback and wanted to provide a stress-free way to keep pets fed, even as stores reopen. The repeat purchase nature of pet food makes SMS reordering a simple choice."
PetShop.co.uk stocks branded pet foods including Iams, Felix and ProPlan, and also specific veterinary diets such as Royal Canin, Hills Prescription Diets and supplements.
PetShop.co.uk was the first to launch a UK pet food subscription service – 'Bottomless Bowl' – in 2010.
"Helping all pet parents is what drives us, and technology has been key for us to find ever-more efficient and convenient ways to offer great service," said Adam.
"We have built our foundations around Oracle NetSuite's business management software, which enables us to continuously innovate and push the boundaries of what we can deliver. We've teamed up with SMS service provider Message Media to connect the reordering service to all the operations that we manage through NetSuite, seamlessly turning a text message into an order and tracking that. Special shout out to NetSuite founder and EVP, Evan Goldberg for the 'woof' and 'meow' idea."