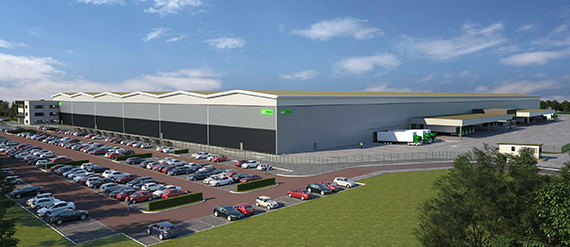 Plans to build a new Pets at Home storage and distribution centre costing £48m have been approved.
It's expected that more than 800 people will be employed at the 52-acre development on Stafford North Business Park, near the M6 motorway, when it opens in 2022.
A new roundabout will be created on the A34 at Redhill, north of Stafford, to serve the site.
Leading property specialist company Stoford worked with Pets at Home on plans for the new centre and its planning director Jo Russell said: "This development will bring a big investment into the borough with opportunities for jobs and spin off developments."
The plans were given the green light at a special Stafford Borough Council planning committee meeting.
Councillor Mark Winnington spoke in support of the development, saying: "We are seeing many new houses in north Stafford and with houses comes the need for schools, infrastructure and jobs. This will provide jobs as we move forward.
"This awful pandemic is taking its toll on the business world. I think this application – and the fact it is coming now – is really important for Stafford Borough. It gives the message that Stafford Borough is open for business and it is part of the light at the end of the tunnel."