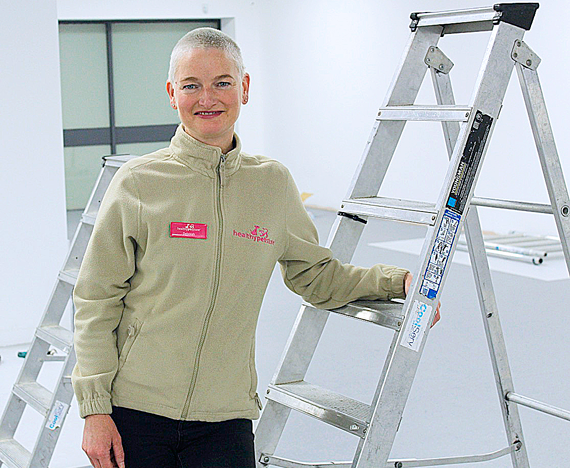 An ambitious pet food retailer has finalised a deal to move into a former supermarket premises to create 'the biggest store of its kind in the country'.
Deborah Burrows, managing director of Healthy Pet Store, managed to keep the project alive just as the country went into lockdown due to the coronavirus pandemic.
Her vision was to transform the former supermarket in Totton, Hampshire, into one of the largest retailers of frozen food for pets in the country.
The new unit, which is just across the road from her current store, will be home to 30 freezers of freshly frozen raw meat recipes for pets when it opens on June 20.
Deborah said: "It was a massive challenge keeping the deal to take over the unit in sight. We had committed to the process many months before lockdown, but the covid-19 crisis could have scuppered all our plans.
ON TRACK
"But thanks to the landlord, property agents and contractors, we've got everything back on track again."
Deborah says the new store will be the largest retailer of frozen fresh foods for meat-eating pets in the country, by square footage. She says that freshly frozen raw-meat recipes are a rapidly growing sector of the pet food market, popular with customers wanting a healthy and nutritious diet for their pets and for those who are looking for better value for money.
Healthy Pet Store focuses on its own brand food so it can have strict control over the 50 recipes it sells. Customers currently travel from, and can receive home deliveries to, all of Hampshire, Dorset and Wiltshire, with others journeying from London and even Yorkshire.
The existing store opened just over five years ago and currently sells around seven tonnes of frozen food each week, excluding ambient and dried categories, and that total is growing.
Deborah said: "People are really focused these days on providing healthy and nutritious food for their cats and dogs and they understand the physical and mental benefits this can bring. We provide an easy, straightforward and convenient way to do this.
"We are very careful with the ranges of products we stock to ensure companion animals are getting the very best food, and more, that they need for a healthy lifestyle."
The current small store will close when the eleven-strong team completes the move into the new unit and open the doors to the public.