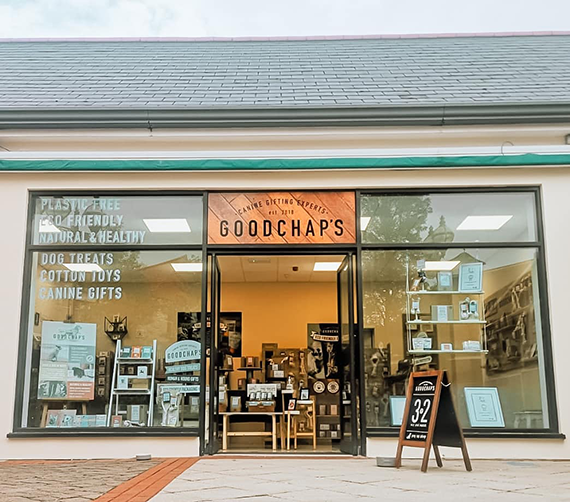 Humans and hounds are welcome to sniff around a pop-up store now open at Clark's Village, in Street, Somerset.
In 2018 father-and-son team Mark and Liam Goodwin developed a range of treats and gifts and their first store offers their complete range of treats, toys and gifts for people and their pooches.
At the core, Goodchaps is a family-run, eco-friendly brand specialising in dog products, with 'a passion to ensure that our canine family members enjoy healthy, high-quality treats and toys while keeping their environmental impact as small as possible'.
All Goodchaps' fish based treats are sustainably sourced from established and trusted fish merchants within the UK, its handmade toys use only 100% unbleached cotton and all of its packaging is 100% plastic free and biodegradable, compostable or recyclable.
Goodchaps doesn't cater just for our four legged friends, however – it also offers a range of bespoke hand-illustrated gifts and stationery by local artist Beth Goodwin, which also come in plastic-free packaging.
Craig Goodwin, head of retail, said: "We could not be more excited to open our first physical store here in Clarks Village. We have a fantastic selection of ethically sourced treats and toys, and we look forward to welcoming all dogs, their humans, and friends alike."
To celebrate the opening of its first pop-up shop, Goodchap's will be offering exclusive deals which are available only in store.