Markerstudy is searching for an apprentice insurance underwriter to be involved in the creation and implementation of policies for pet and gadget owners.
The newly formed full-time role will be part of a 15-month syllabus starting in October, as part of the company's award winning apprenticeship programme, ALEX.
However anyone interested will have to hurry however, as the deadline for applications is this Friday.
The apprentice will have exposure to a wide range of business activities and the opportunity to make an impact on new products in the pet and gadgets sectors.
Key responsibilities include learning how to process underwriting referrals, identifying areas of risk and opportunity with the team and participating in key projects.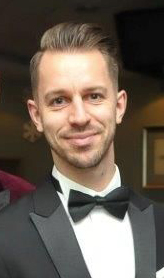 Richard Rhee, head of pet underwriting at Markerstudy, said: "Markerstudy has a long history of nurturing and developing talent and it's exciting that we can help someone at the start of their chosen career path.
"As a close-knit and highly innovative team, we are constantly looking at creative ways to enhance what we offer our customers and each colleague is integral to that. We're looking forward to extending a warm welcome to the appointed apprentice and sharing our knowledge and experience."
The role will be working from home with occasional travel to Markerstudy's Portsmouth office. Closing date for applications is Friday 25th September.
For full information on the role and how to apply, visit: https://centreforapprenticeships.co.uk/vacancy/1648725/