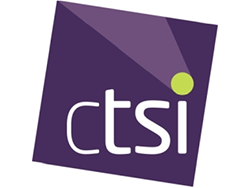 The Chartered Trading Standards Institute has warned pet owners to ignore a website claiming to add microchip details to a national register for a £15 charge.
The service called UK Pet Chip Registry does not meet UK government standards, according to CTSI, and is not on the list of endorsed pet databases. Failure to register a pet on an authorised database carries a fine of up to £500.
CTSI has issued the warning at a time of increased pet sales due to the desire for companionship during the covid-19 lockdown.
CTSI lead officer for animal welfare, Steph Young, said: "It is vital that when purchasing a puppy, members of the public must register the chip on one of the 15 databases verified by the UK government. If they do not, they risk a fine of up to £500.
"The database quoted by UK Pet Chip Registry does not conform to UK government standards. Signing up to it alone puts the user at risk of a fine and the needless cost of the money used to pay for it. The public should always follow government guidance, not paid-for adverts on search engines."
Katherine Hart, a fellow lead officer, added: "The pandemic has led to a great deal of opportunism and in many cases outright scams. Many people suffer from loneliness during the lockdown, and purchasing a furry companion is an increasingly popular option.
"We are all so much more vulnerable now. The public must be increasingly vigilant, sceptical and above all, check the law and UK Government advice when making these decisions. Ignorance of the law excuses no one – make sure you register your pet on a verified database."