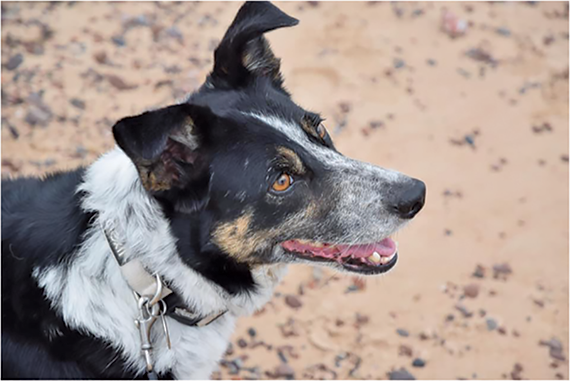 A collie that ended up in rescue when she lost her hearing and could no longer work has learned sign language so she can continue rounding up livestock.
Eight-year-old working dog Peggy was signed over to an RSPCA officer in December 2018 when her previous owners could no longer keep her.
She was taken in by the charity's Mid Norfolk & North Suffolk branch and animal welfare manager Chloe Shorten took her home to foster until they could find her a space in kennels.
"We fell in love with her almost immediately and it soon became clear that she wouldn't be going anywhere, said Chloe. She fitted in perfectly at our mad house, came everywhere with us and fitted in with my husband's job – as a shepherd!"
Chloe said: "We knew Peggy wanted to be working so we started the long process of teaching her how to herd and work with a shepherd without relying on voice commands.
The couple trained Peggy using hand signals with a sheepdog trainer's help and their working sheepdogs, Sid and Nora, helped, too…
"…it's amazing to see her with this new lease of life and enjoying her life with us. She's proof that you can teach an old dog new tricks and is a wonderful example of the capability of a dog, even if they do lose a sense."