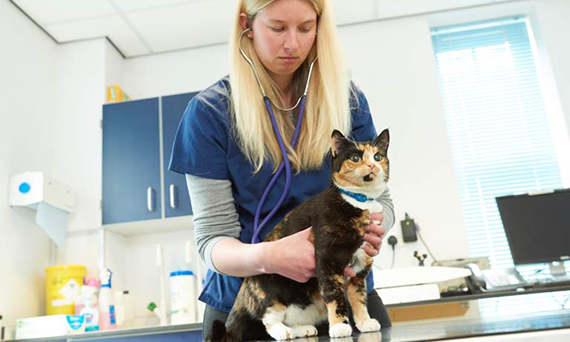 The British Veterinary Association has written to ITV claiming a Good Morning Britain item on vet fees was "imbalanced and did not include a representative view from the profession".
The programme, broadcast today (May 18) featured a discussion between presenters Liz Jones and Peter Purves, which posed the question of whether there should be an NHS for pets.
Both contributors talked about the price of veterinary medicines and treatment for their pets, but Good Morning Britain's production team did not seek a response from the profession or provide any background on practice overheads and how fees are set.
Today's item arose off the back of two Sunday Times articles that have run over consecutive weekends looking at vet fees, medicine prices and the impact of corporatisation within the sector.
BVA president James Russell said: "We take no issue with Good Morning Britain choosing to pose a question about whether there should be an NHS for pets, and it is clear that the production team tried to present both sides of the argument by inviting Liz Jones to speak in favour and Peter Purves to explain why he opposed that idea.
"However, the item at no point offered a response from the veterinary profession, and it could at the very least have looked at the reasons why veterinary businesses have to charge for their services.  This omission has resulted in an item which we feel is imbalanced and does not give a fair representation of the way that practices operate.
"Vets swear an oath to put animal health and welfare first in the way that they work, and exercise their clinical judgement when planning appropriate care.  During consultations, there will be a two-way discussion about the treatment options available and the potential costs involved so that clients can make a decision that is right for them and their pet.
"As with any business veterinary practices need to charge for their services to cover their overheads, pay staff and operate effectively, whether they are independently or corporately owned.  We always advise prospective owners to consider carefully if they can cater to an animal's needs before they take on this important responsibility.
"Online suppliers are able to buy medicines in much larger quantities and carry lower overheads than veterinary practices, which need to cover the cost of equipment, premises and expert staff in order to comply with legislation for keeping and dispensing medicines. When owners buy medicines from a practice they will also receive tailored advice on how to administer it and monitor recovery."