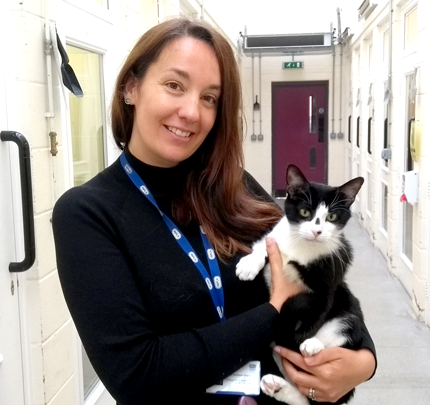 Carrie Stones
A cat welfare scheme in Sheffield is looking for volunteers to champion neutering and help reach more pet owners in the community.
Cat Smart is an RSPCA scheme that aims to help raise awareness of the importance of neutering and microchipping cats, as well as offering discounted or free neutering to owners in the South Yorkshire city.
The help volunteers give will include raising awareness door to door, attending neutering and microchipping events and talking to members of the community about cat welfare.
Carrie Stones, RSPCA's cat population control manager, said: "In South Yorkshire, the RSPCA received 3,825 calls about cats from abandonments to neglect. Nationally, we receive a call about a cat every three minutes, which is why spreading the word about their welfare is so important.
"This is an exciting opportunity to volunteer your time to help spread the word about cat welfare. If you're an animal lover and a good people person then this could be an ideal role for you."
Those interested in taking part can contact Carrie on [email protected].