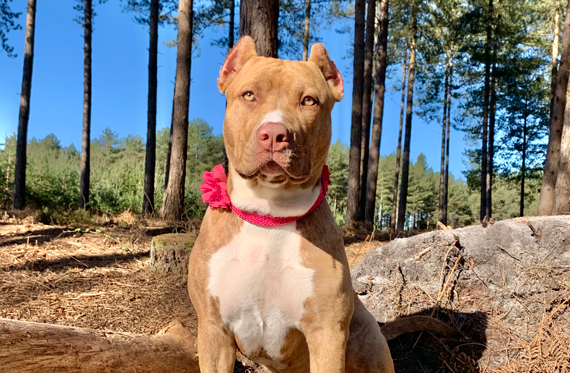 The RSPCA has seen an 86% increase in reports of ear cropping in dogs in England and Wales over the last year, the highest number of complaints since records began.
The number of reports received by the charity rose from 101 in 2020 to 188 in 2021. Since the organisation started recording figures in 2015, the number of reports of ear cropping has grown by more than 1,200%.
Ear cropping is illegal in England and Wales, but the practice is still legal in other parts of the world, such as the USA and some European countries, and the RSPCA believes that increasing numbers of dogs are being sent abroad for cropping, or being purchased and imported from overseas having undergone the procedure.
The charity maintains that demand is being driven by celebrity culture and social media and has recruited celebrities including Ross Kemp to back its call to crackdown on ear cropping.
Dog welfare expert Dr Samantha Gaines said: "Ear cropping has been illegal in the UK for a long time; and for good reason. It's a barbaric, painful procedure that is carried out purely to achieve a desired look and to make a dog appear tougher.
"However, removing a dog's ears can have serious, lifelong implications for that dog. Dogs who have come into our care having had their ears brutally cut off – usually without anesthetic or pain relief – are often nervous around people and sudden movements, may struggle to socialise with other dogs and humans, and can be head-shy."
The UK Government has pledged to outlaw the importation of cropped dogs as part of the Kept Animals Bill, and the Welsh Assembly are also due to vote on a legislative consent motion, which would allow the Kept Animals Bill to apply to Wales too.
Earlier this year, online marketplaces eBay UK and Etsy UK removed dog ear cropping and ear straightening kits from sale after pressure from the British Veterinary Association. Amazon UK removed cropping kits from its site last year.