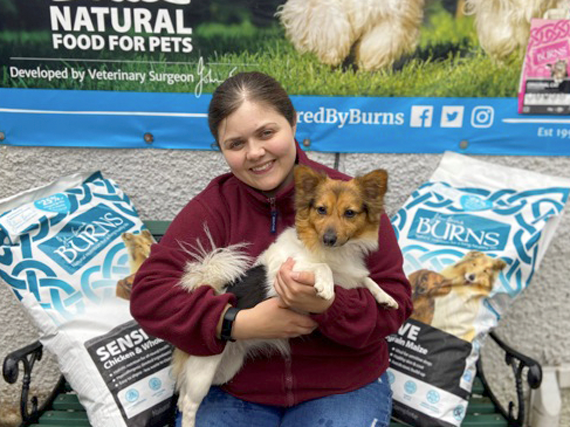 Pet Food is now being included in more food bank parcels across south Wales thanks to donations from leading manufacturers.
Swansea Council has received food from Burns Pet Nutrition, Cambrian Pet Foods, Pets Choice and Pet Superstore Swansea. The donations included almost 4,000 tins of dog food, 25 cases of treats and 8,000 items of cat food.
The council is supporting the community food banks with essential supplies to ensure they are able to cope with the increased demand.
Robert Francis-Davies, the council's cabinet member for investment, regeneration and tourism, said: "The addition of the pet food to foodbank supplies is helping many pet-owning families looking to get through this crisis."
Carmarthenshire-based Cambrian Pet Foods manufactures Gelert Pet Nutrition. It said: "We're delighted to have donated in total 6,000 cans of cat and dog food to the council's foodbank initiative. We're proud to be able to help in some small way those pet parents in Swansea who may be in need or isolated whilst caring for their pets."
Julie Butcher of Pets Choice, which also owns the Bob Martin cat litter factory in Cardiff, said: "It's our pleasure to support people in need with a donation for their pets at such a challenging time. We hope our large donation of food items and treats for cats and dogs helps to make life a little easier for pets and their owners in Swansea."
Kidwelly-based natural pet food company Burns Pet Nutrition, which already supports more than 40 rescue centres across the UK, has donated 30 bags of cat and dog food worth more than £1.2k to the council.
Burns said: "We're passionate about supporting people and their pets and want to do everything we possibly can to help the community during this difficult time. We're pleased to be supporting such a brilliant initiative."
Burns is also supporting another Welsh charity directly. Hope Rescue provides care to more than 800 dogs a year and helps other local pounds and rescues that are struggling with capacity.
The charity has been left with no income due to the coronavirus pandemic, but Burns has stepped in to offer at least £6,000 worth of its natural dog food over the next three months.