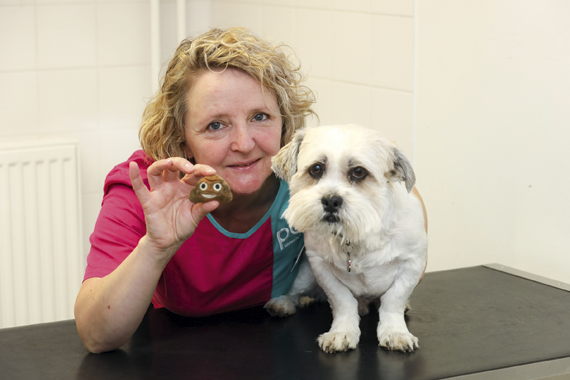 A curious canine underwent surgery after swallowing a poo emoji soft toy.
Teddy, a lhasa apso, was taken to the out-of-hours service at PDSA's Leicester Pet Hospital after his owner, Kerry Worth, became increasingly concerned when he started vomiting and stopped eating.
PDSA senior vet Elly Brocklebank said: "The first scans and X-rays didn't reveal a cause, but we couldn't rule out a blockage as soft objects can look like normal gut contents.
"We decided to carry out exploratory surgery to see if we could find the problem. When we got to his small intestine we found an object, which turned out to be a poo emoji soft toy. You think you've seen it all, but this really was a new one for us."
The vets were able to remove the blockage and confirm that the rest of Teddy's organs looked healthy.
Mother-of-three Kerry said the toy was a key ring attachment belonging to her teenage daughter, Tyla, but that she did not want it back!